Midnight The Villain
Midnight The Villain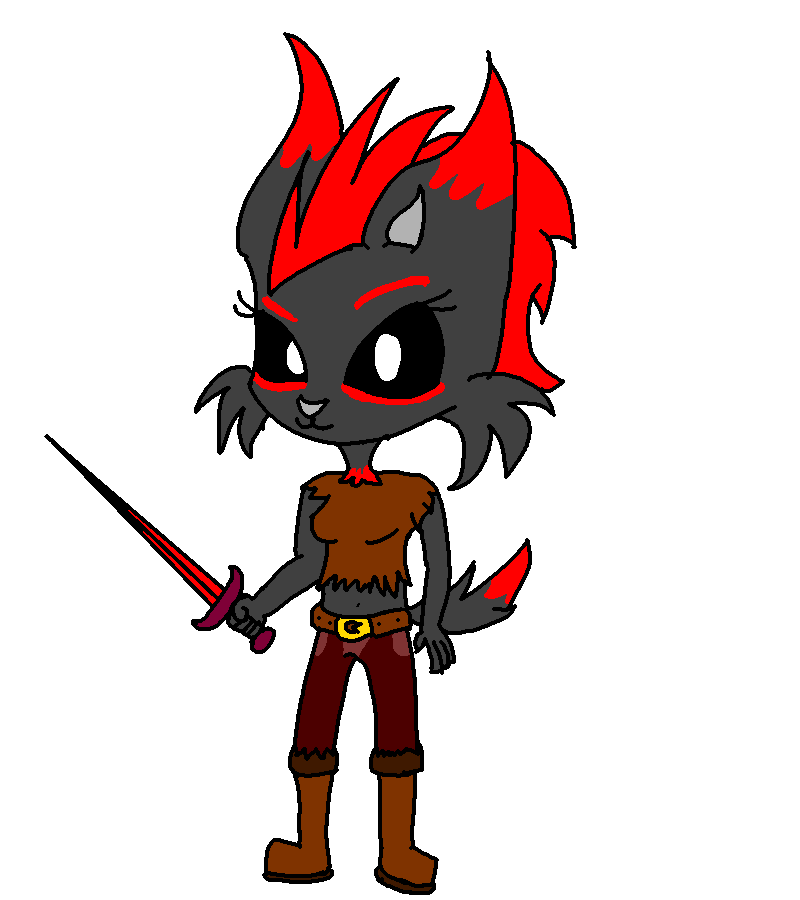 Description
Name
: Midnight, just Midnight.
Age
: 24 years old.
Species
: Demon wolf thingy.
Special Abilities
: Like Starlight, she has the ability to break the fourth wall as well.
Weapons
: She has a magic sword that she made out of the blood of a goat (named Bob) and hell-steel.
Current Occupation
: Starlight's torturer.
Biography
: She used to be the villain of Starlight's cartoon show
. After the show got cancelled, she searched for Starlight so that she can take her revenge on her for all the times she had to lose in the cartoon. Now that she has finally found Starlight, she has been making sure that Starlight pays for all of her victories.