OCs lying in the grass
OCs lying in the grass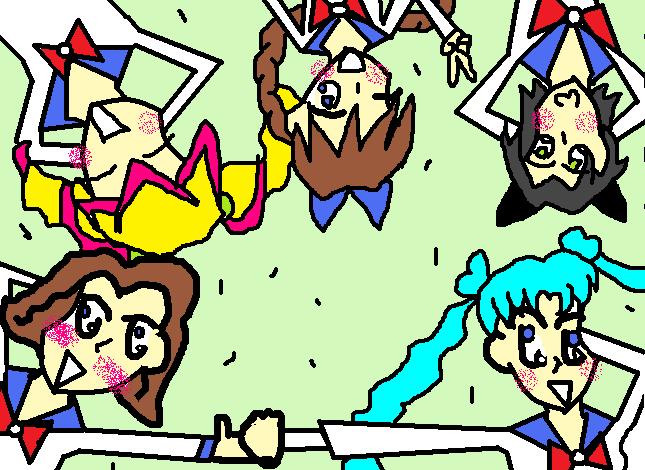 Description
Oh my God. This took all weekend, starting thursday! It is supposed to look Manga-sytle Sailor Moon. Here is who are in the pic:

Bottom Row L-R: Trinity (swampertgirl), Aqua (sailoraqua13)
The two Upside-down diagnals L-R: Kioko (Diomondcookie9), Pai (Sliv)
The Upside-down one: Kairi (Yours truely)

And here is a survey for you to fill out in a comment:
1.Should I draw the OC's cats?
A.Yes
B.No

2.Should I draw the OCs in Sailor form?
A.Yes
B.No

Hope you like it please comment nicely!