Loft Toon Story 2
Loft Toon Story 2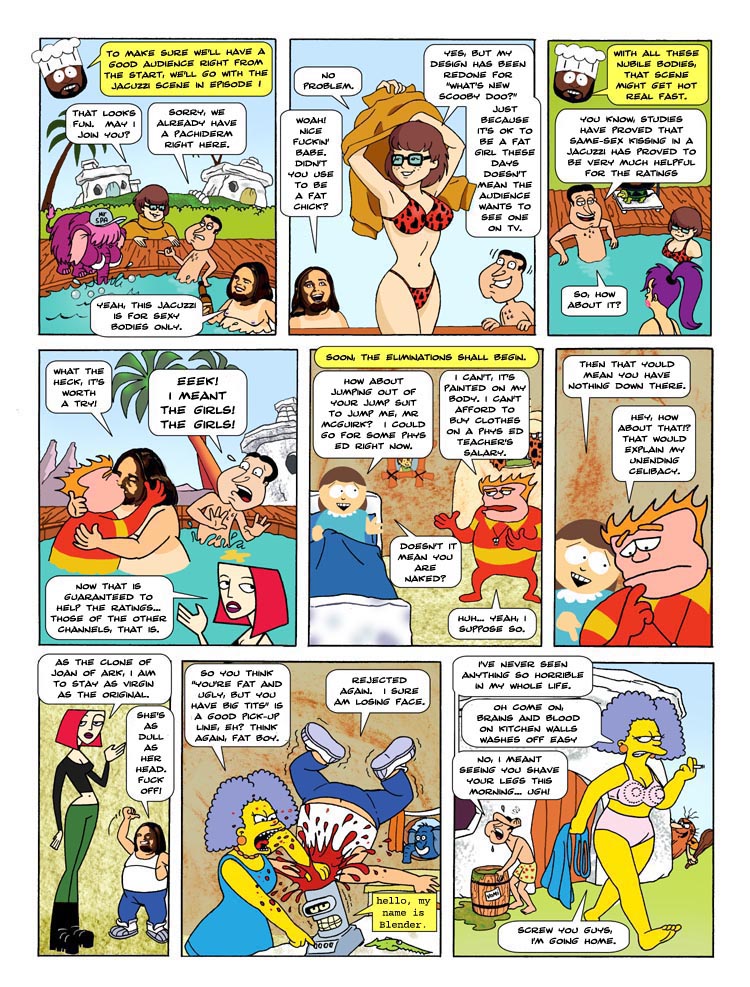 Description
TRIVIA:

Something I couldn't translate because it was too small: Last panel, on the barrell, it is written "vomi", french for "barf".

Panel 4: See the strange colored spot in he water in front of Quagmire.

Panel 8: Inspired by a true anectote taken from Quebec's version of loft Story, in the french version I had Selma and Ricky having an argument about the best way to make spaghetti sauce.

Panel 3: Unfortunately, Quagmire's speech balloon hides a vynil record playing pterodactyl.

Panels 1-2-4-7: As opposed to what it is in the Sons of Butchers cartoon series, these aren't digitalised photos of Ricky Butcher's face: I actually drew these.

Instead of having to always redraw Chef and Mrs Cartman, I made myself a South Park Model sheet that I reused every time the characters appeared.
General Info
Comments
0
Media
Time Taken
About a week
Reference
Stills and screenshots from TV shows