Breaking facade
Breaking facade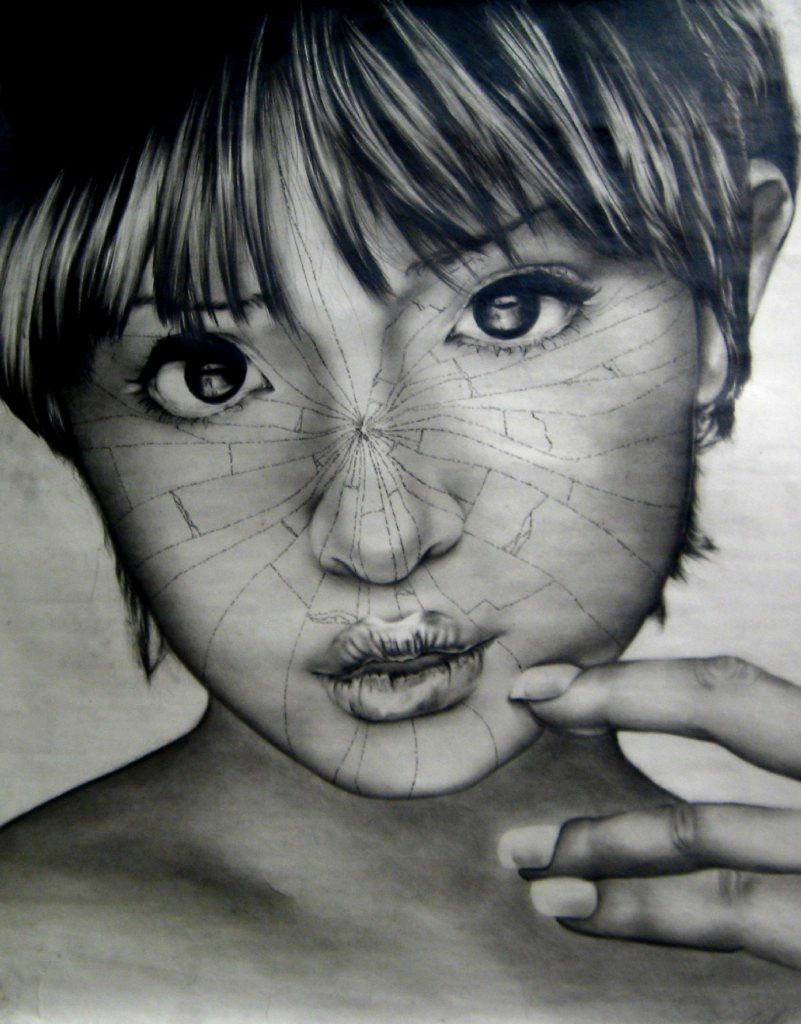 Description
A picture I drew for my art class. There's a concept: The cracks are actually tiny, tiny words (the words to the Star Spangled Banner, in Japanese) and the Statue of Liberty is in each eye.

I was just a little annoyed by the people who obsess over the Japanese culture. Y'know, the ones that say random Japanese words like "kawaii", and praise Pocky like a God. It kind of makes me feel embarrased to be Japanese :P

I don't have a really ood reason for choosing Hamasaki Ayumi. She's just really popular, and I've heard my mom complain about how 'western' she is, with her morals and such. I don't really know anything else about her, but I couldn't think of who else to draw XD

This one's moderately big: 22"x28"
General Info
Comments
3
Media
Graphite pencil
Time Taken
A month or two
Reference