Maplestory Gift
Maplestory Gift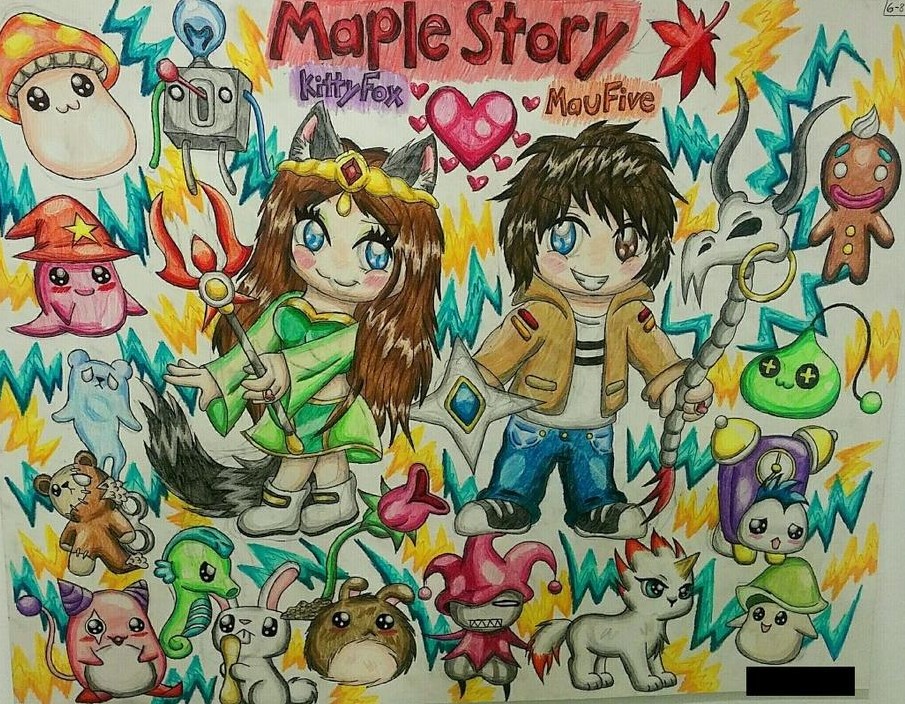 Description
(Drawn in 2017)
I decided to draw this special poster for my bf's birthday in my own style! It's the first game he got me into playing with him and it was a lot of fun, especially when he played with me. He taught me many things that I may have missed or didn't know about.
So here I drew both our characters with some of the monsters I decided to draw in the background. Course I added a slime cause he likes those. Both our characters are Magicians so the lightning bolts in the background are the magic bolts, his is blue and mine is yellow. I edited his character by giving him two different eye colors like he has in real life! Left eye is brown and right eye is blue! I edited my character and gave her cat ears and a tail.
Anyways, hope you guys like it! Feel free to fave and comment! 


 If you know this game, feel free to let me know! 

Maplestory (C) Nexon, Korea Corporation
My Style (C) 
Drawing done by