Posion Ivy ((ARKHAM inmates #4))
Posion Ivy ((ARKHAM inmates #4))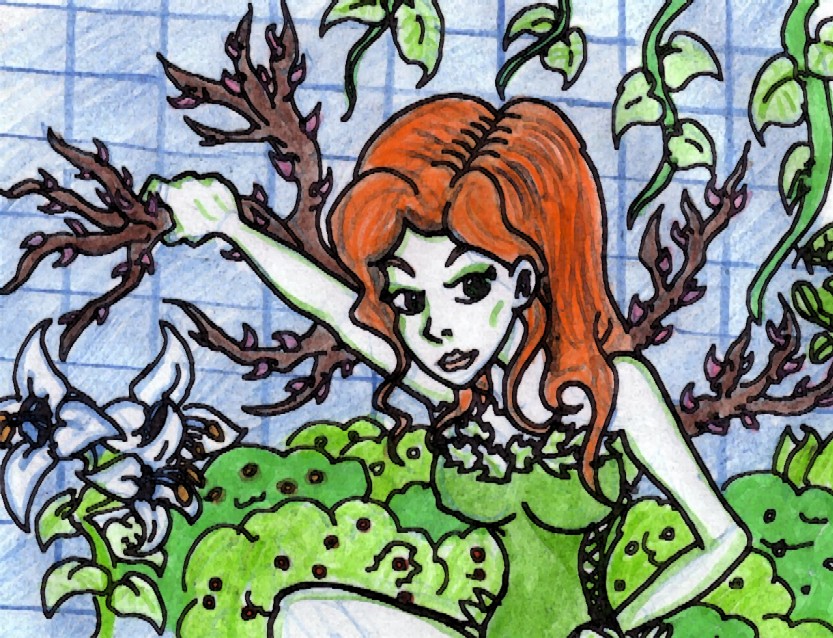 Description
Poison IVy, less human now and more of a mobilbe plant-animal hybrid...this sexy femme fatale exudes poisons at will, can manipulate plantlife at her slightest whim...and happens to be insane. An ecco Terrorist with a fanatical side, Poison IVy is not a woman you'd want to cross.<br />
<br />
Well, i guess I'm still going with the arkham inmates series. Still deciding who to do next...<br />
<br />
and as a quick note, my computer's limited design options ((something to do with Mozilla is keeping me from using my old Paint program to play with coloring, etc)) made me do this image in watercolor. It gave it that organic plant look, i dunno.<br />
<br />
enjoy, regardless.
General Info
Comments
4
Media
Unspecified
Time Taken
Reference