DEATH....and Susan.
DEATH....and Susan.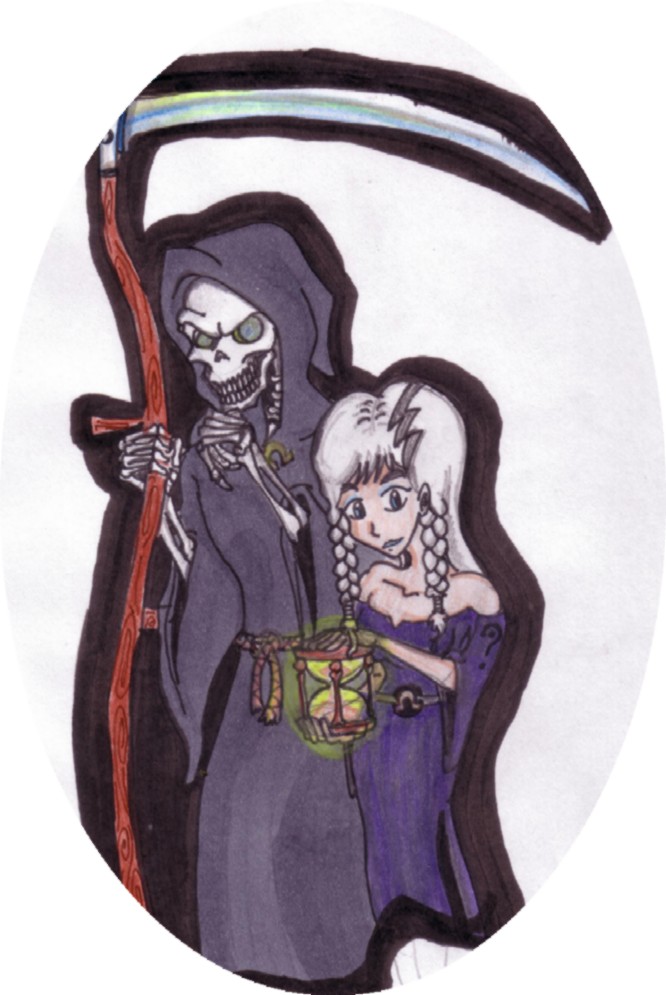 Description
SUSAN!<br />
"Yes, Grandfather...?"<br />
REALLY.....BONEY KNEES?<br />
"Yes ,Very boney!"<br />
<br />
Just a sound bite from the book, but a good one. And, apparently, also a animated TV series, in the greatest of Great Britian. Specifically, from "Soul Music", not only an excellent book, but an excellent animated series. WHich is repetetive, seeing as I pretty much said that before.<br />
<br />
Susan is Death's granddaughter, by way of his adopted daughter and his "apprentice" ((yup. an apprentice grim reaper. Named Mort. Also a book, also recommended)). Susan can be described as a practical , cool -headed girl....once she accepts her heritage, she really understand the Disc better than anyone (the Disc being the world)).<br />
And Death...well...being the anthropomorphic personification he is, he's just...confused. HE doesn't understand people at all. How we forget. Why we do what we do. How we do it. And it doesn't help that few people are really ever happy to see him. Ah well.<br />
<br />
enjoy!<br />
<br />
....and, as a side note, I am suffering from a bit of "writer's block", artistically speaking. Any requests would eb welcomed...but email them to me , don't leave them as comments. This portion of the description will be deleted later.
General Info
Comments
3
Media
Unspecified
Time Taken
Reference