Believer
Believer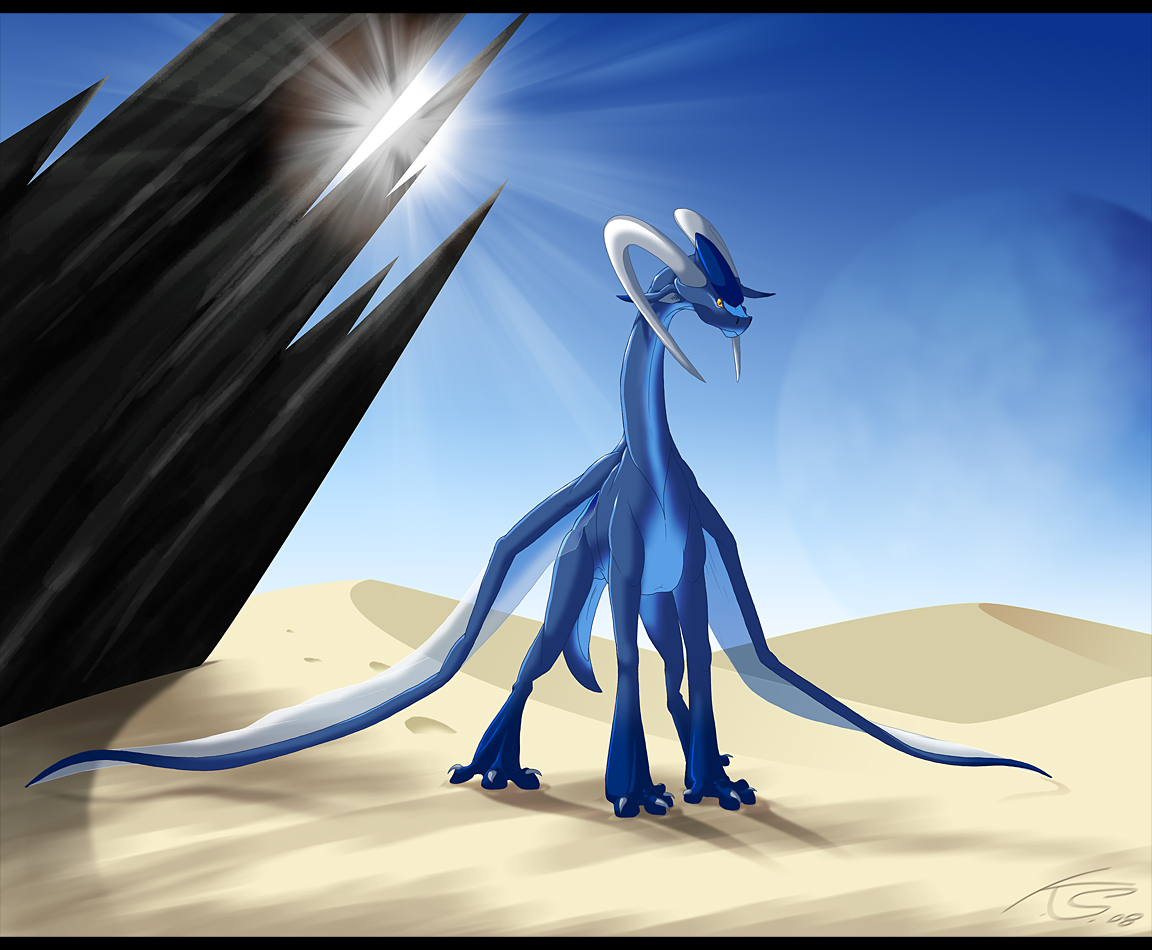 Description
It's like a game somehow, playing around with shadow, light and atmosphere...

Apretty fast done piece. And don't ask me why I call it "Believer", thiswas the first word that came to my mind when I drew this totally out ofrandomness.
A blue dragon creature at a place which is just not on this planet...

I really like the mood it got.

Enjoy!