Kinshou - Figure Design
Kinshou - Figure Design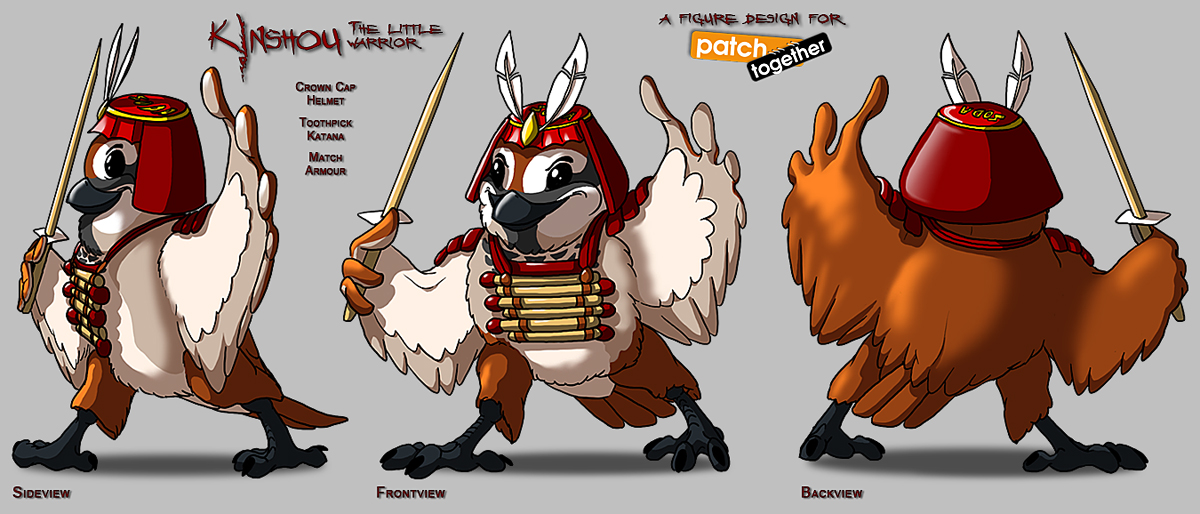 Description
It's Kinshou the little sparrow warrior.
He does not look very dangerous but is pretty tough. Typical for sparrows.
His weapon of choice is a tiny katana made out of a toothpick and a little piece of paper. He protects himself with an armour made of matches (he uses them as a weapon too if he gets into a "difficult" situation) and a helmet made out of a crown cap, other metal pieces and feathers.
Get a cute little warrior in LIFELIKE SIZE! :)
This is a design for Patch Together's "Cute Animal Warriors" Contest
Please VOTE for him HERE:
http://www.patchtogether.com/designs/kinshou-3073.html?prodesigns