TF - Chakee 3.0
TF - Chakee 3.0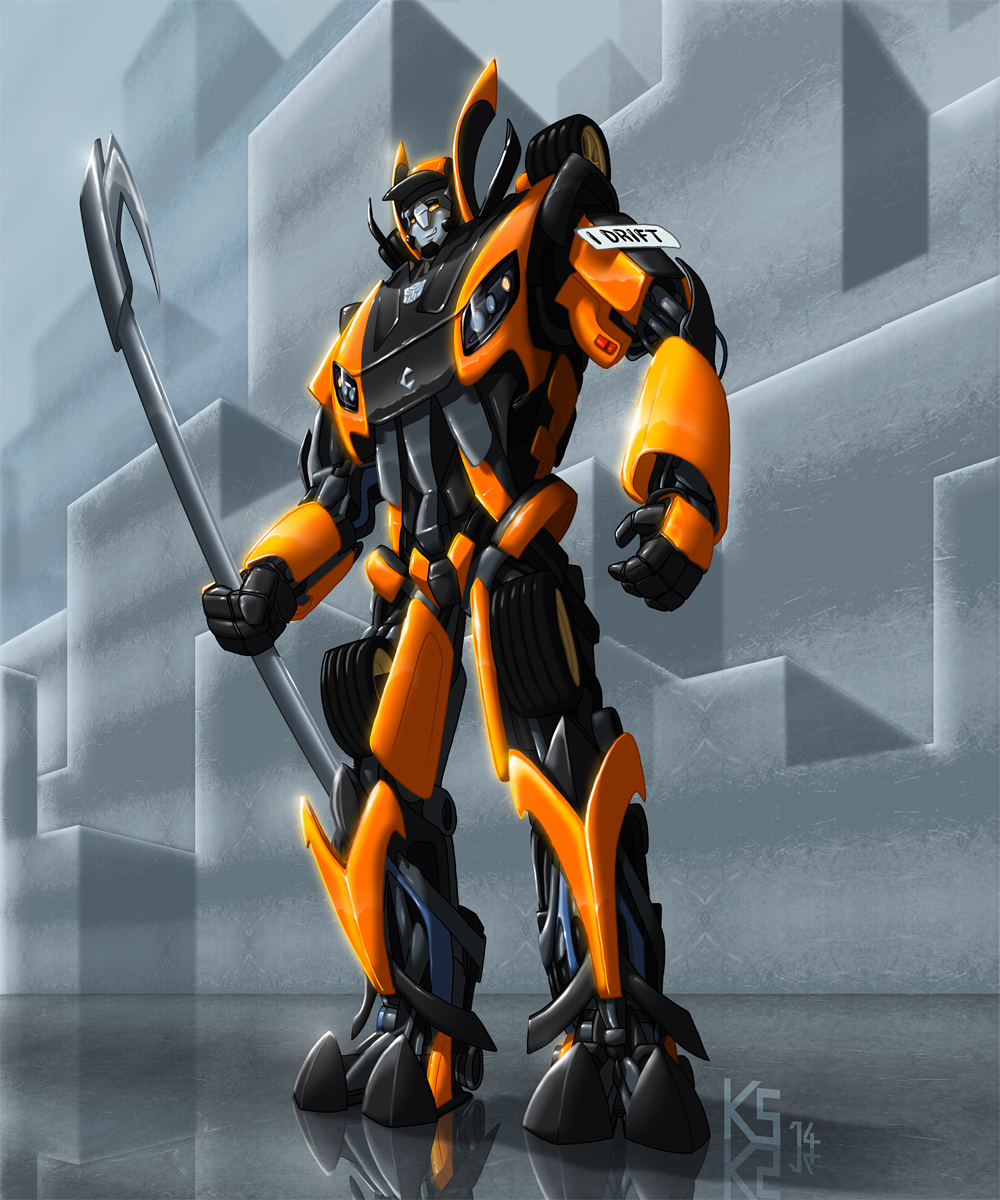 Description
Yeah, he is back.
... this took much too long, *sigh* but I wanted to get all the details right in there because this will be the new ultimate reference for him.

All done in Photoshop CS 2.0 and 6.0.
"...If I'm hurting your eyes with my shinyness,... I'm not sorry"
The background is pretty random but yeah, better than just a single colour.
You can see progress pictures of this piece here:
http://yellowdragonstudio.com/ProgressFIN01.jpg
If you have any questions concerning effects, Photoshop stuff etc., just ask, I'm open for questions.

Oh and for those who don't know him, his vehicle mode is a  Mazda RX 7 Veilside.
I have been watching TF Prime a lot lately, so there might come some fanart also maybe....

Chakée © Suzi Dragonlady
Transformers © Hasbro