Cute, but Negative IQ
Cute, but Negative IQ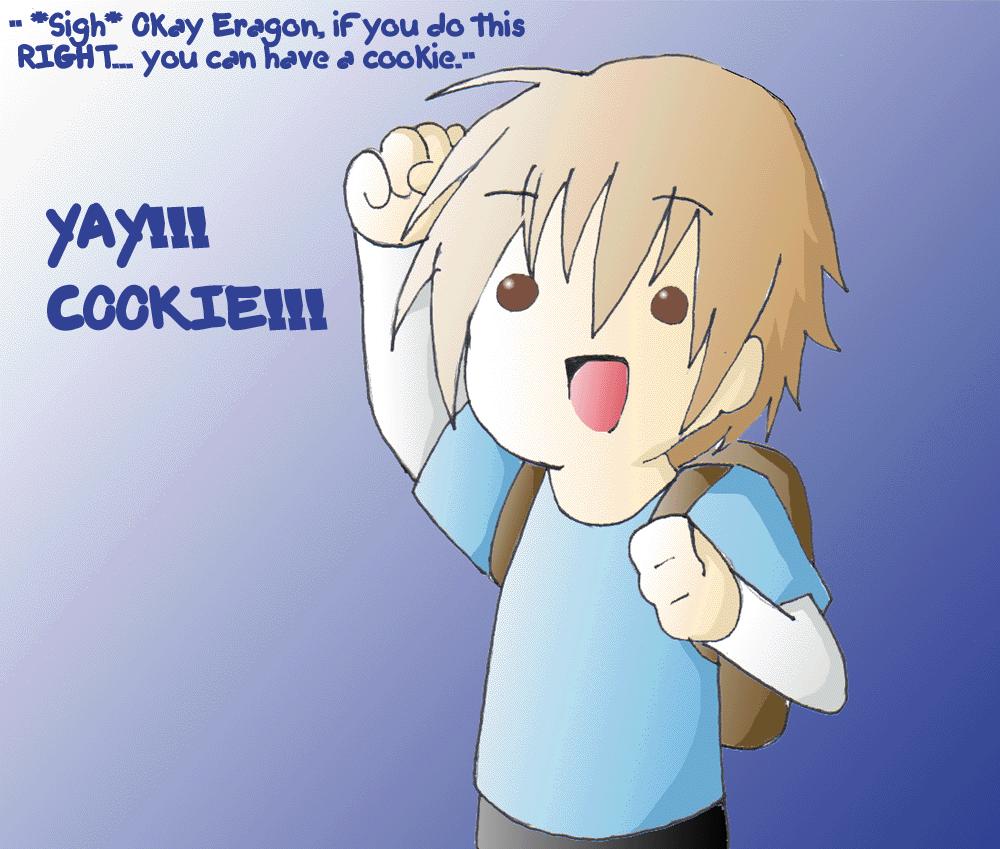 Description
(heh)

Brom: "*sigh* If you get this one right...you can have a cookie."
Ery: "YAY!!! COOKIE!!"


' Maybe I'm mean, but I always imagine that Eragon would be a little ...not so smart... if this were an anime. I mean, he himself even admits in Eldest that he's not smart.
So... Eragon has the IQ of negative two... A.k.a., the IQ of the cookie that he so desires. Lovely. 
General Info
Comments
3
Media
Oekaki
Time Taken
Thirty minutes
Reference