Shou::..
Shou::..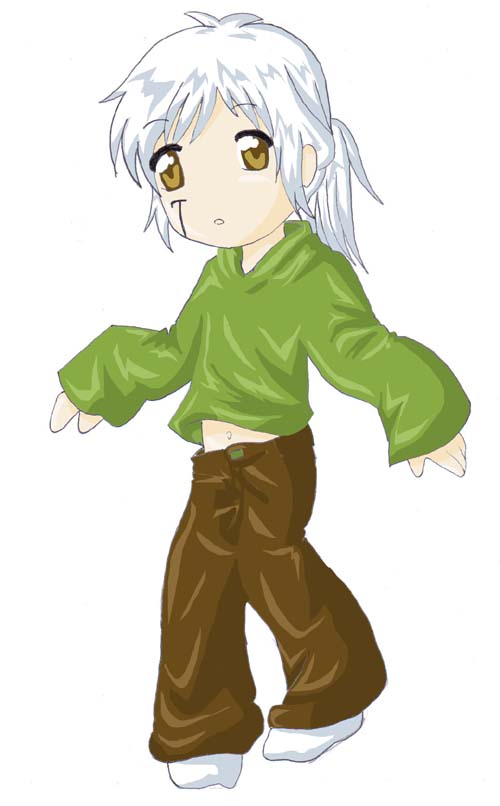 Description
Yay! Shou! I've drawn him before (submitted elsewhere, though~!) I actually decided what he is... but I am not telling I shall eventually say...when I fee like it (Just how committed AM I?!?!)
Anyways... He's old. Really REALLY old.... Like into his sixth century or so But he looks about....12... (heh)
Anyways, along with comming up with what he is, I came up with his real name, too
Yamae (pronounced Yah-mah-ay), rather than Shou, which is what all the girls call him.
Don' ask me what it is, because I really dont know--I just fiddled with a word and rearranged letters, substituted letter, and came out with this. Enjoy~!
I wanted to make this into a bookmark. What do you think??
General Info
Comments
0
Media
3D modelling
Time Taken
20 minutes
Reference