Battle of the Haertes
Battle of the Haertes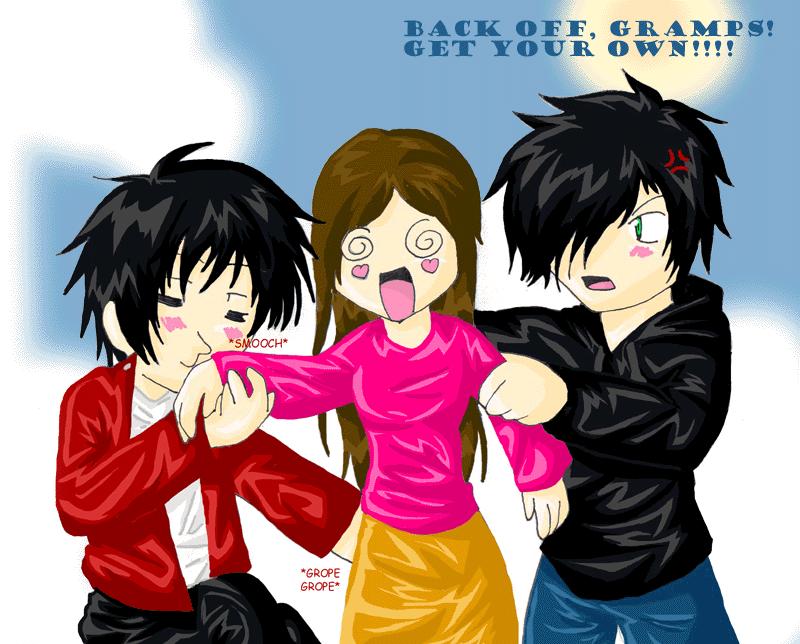 Description
From right to left: Haerte Senior, Miranda (my friend), and Haerte Junior.
Requested. I DO hope that whoever is viewing this is smart enough to think for whom this might be. If you aren''t...then I''m quite sorry to hear it. (heh) They both wanna win her affection, so it''s battle of the Haertes. Grandpa vs. Grandson. Sr is being quite underhanded, there, isn''t he?
Yes, yes...Jr is emo. I just needed to, I really NEEDED to.... I (good looking--that means well kept!!!!!!!!) emo boys. A lot. Some girl like teddies, while me, who hates human contact, like huggling and / or glomping cute emos. It''s just the way life is.
General Info
Comments
0
Media
Digital drawing or painting
Time Taken
20 minutes
Reference