Happy Holidays~
Happy Holidays~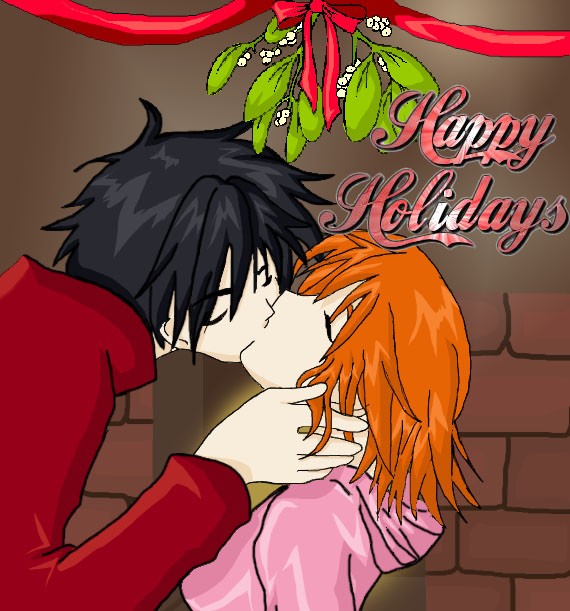 Description
~Happy Holidays~

It's Haerte kissing Aki... It's quite sad, though, because even though they've always been a couple, I've never drawn them kissing... only other people with him... Ah, well. THEY'RE KISSING NOW~!!!!!!
And, as my 'manager' pointed out, they may quite possibly be french kissing. Leave it up to him to notice what I was hoping no one would.... Anways....
The scenario: Aki was sitting in the livingroom by the fire, and, unbeknownst to her, there was mistletoe hung over her. Haerte (NEVER very touchy-feely) casually walks up to her and kisses her~! 
General Info
Comments
3
Media
Oekaki
Time Taken
50 Minutes... A long long time...
Reference