Jury Nobody
Jury Nobody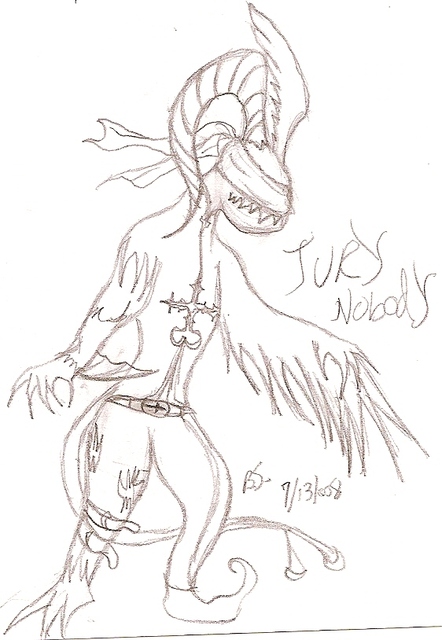 Description
These are the beings that follow my new OC nobody, they are known simply as "The Jury" and they come in large groups.

Their attack stratagies are pretty much like this: When fighting a person good of heart, their demon sides take over fully. When fighting a person with a black heart, their angelic sides take over fully. And although they are blind, they make for this with their hearing and sense of smell.

Gotta say I love drawing these guys, they are MUCH easier than my wyvern nobodies thats for sure xD but yeah it was hard coming up with a basic design for them til I looked at my yin yang necklace and BOOM! There it was. nn

Anywhos, view, comment, and enjoy!

The Jury Nobodies (C) to me!