The graceful assasins; Twilight Neo-shadows
The graceful assasins; Twilight Neo-shadows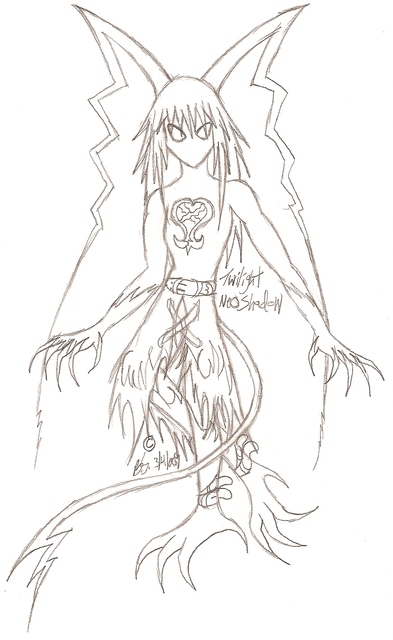 Description
Compared to my other picture, THIS one blows it out of the water in my opinion. However the first was kinda a rough sketch so yeah of course its not gonna leap out at you when im too busy focusing on the appearence of the thing im drawing etc etc. However I wanted a more 'elegant' looking pic of my newest creations so I decided "hmm they dance like the dancer nobodies and dusks soo why not use a eye catching pose one of them use?" And this popped out onto my paper. I gotta say though, getting the hips right is a PAIN along with the body, but all and all I think it came out fantastic pose wise; the antennas even cooperated with me too! n_n
Also no worries duckies, a reference picture will be coming soon of these beautiful yet dark creatures so stay tuned!

View, comment, and enjoy! <3333

Twilight Neo-Shadows are (c)to SweetxinsanityxSarah do NOT copy, steal, or redraw my heartless creations WITHOUT my permission first! If you wish to draw them ASK ME AND GIVE ME CREDIT!