Fear you can't Forget (Happy Friday the 13th!)
Fear you can't Forget (Happy Friday the 13th!)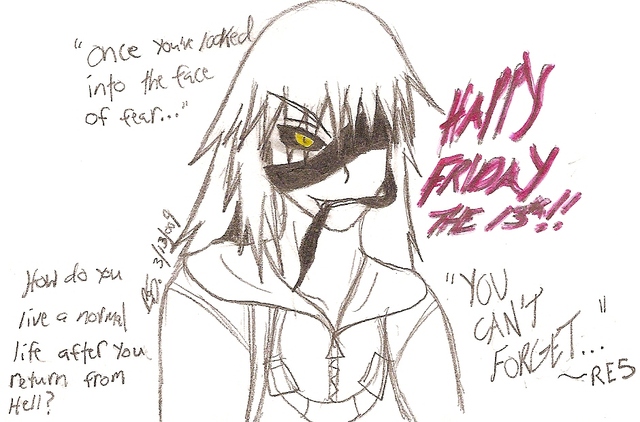 Description
I decided to toss this number up considering Riku isent getting any attention in his gallery lately. (Poor Riku! ;-;)

Anywhos, just as the last peice was to celebrate Jason, this is to celebrate the release of the infamous Resident Evil 5 video game. I just LOVED the dialogue in the game so I had to make a picture to it. Reason why Riku is the picture? Well I was in a Riku fangirl phase at that time and the image of him with a gold eye showing through the darkness just popped into my head when I heard the words on the commercial "Once you look into the face of fear, you cannot forget."

So yeah, couldnt help mahself kukuku x3

Anywhos, view, comment, and enjoyz! <333
And Happy Friday the 13th!