Naga Jealous
Naga Jealous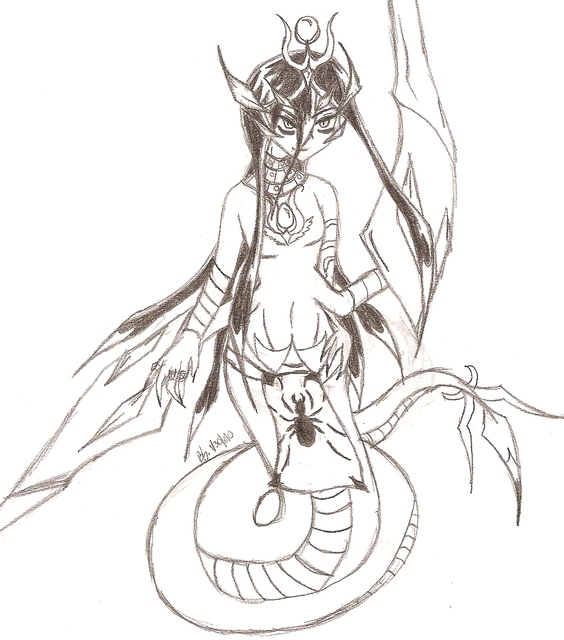 Description
Just whipped this up out of boredom cause I wondered what Jealous the envious would look like as a Naga. (Naga's are beings with upper bodies of humans and lower bodies of snakes.)

I added the jewelery in there since most nagas are covered in fancy arabic or egyptian jewels. I must say I am rather pleased; soo pleased I might make him pop up in an rp on the forums as a boss. (Btw, all the tips of his hair have stingers on them along with his tail and guantlets.) I shall either name him Zozobra, Carneletto, or Arok and dub him king of the gorgons and spiders. x3


View, comment, and enjoys!
General Info
Comments
3
Media
Graphite pencil
Time Taken
3 hours
Reference
Jealous shots