Wardrobe Switch (Gifty)
Wardrobe Switch (Gifty)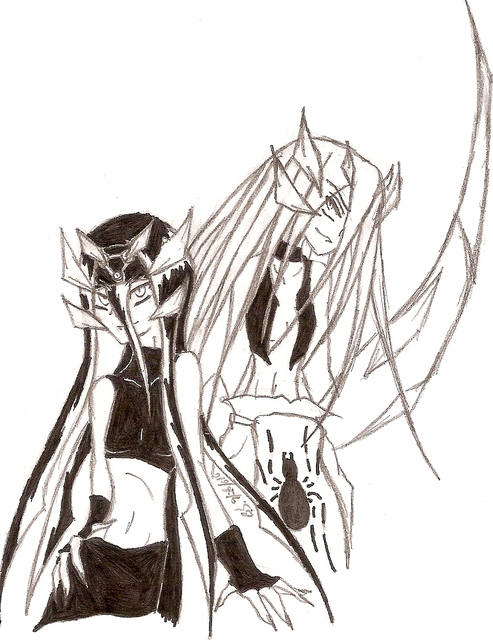 Description
Just a gifty to mah bud Cutefox300 of our favorite sins swapping out each other's clothing. Envy the Jealous; and Jealous the Envious. xP
I have to say, they both look rather suited to their new outfits; dont chuu agree? Reason I left Jealous with his visors on is cause he didnt look right without em. And I couldnt resist putting the guantlets on Envy kekeke. x3
His palm-tree like hair was rather tricky though, but I think it came out alrights.

Hope you enjoy teh gifty CuteFox300 cause you is teh awsomes! =3

Envy: Oh this sucks...I have an itch. ._.
General Info
Comments
14
Media
Graphite pencil
Time Taken
2 hours
Reference
past refs of both