Winter Wonderland
Winter Wonderland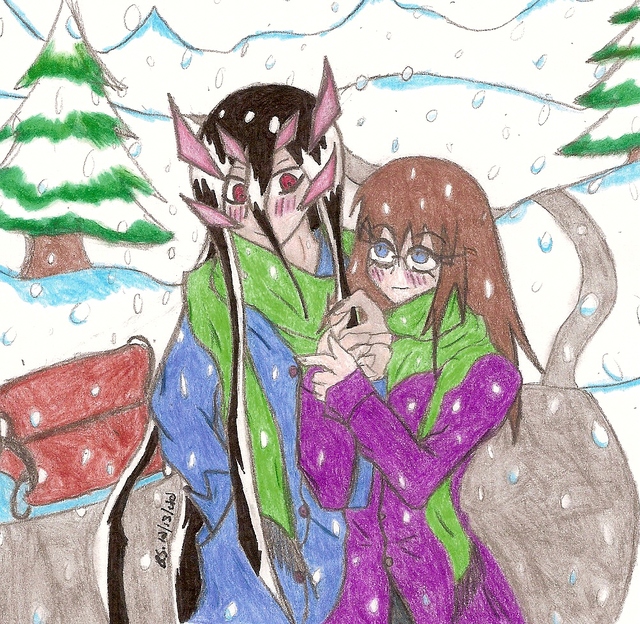 Description
My second entry into Alexis's winter themed contest. Anything to do with winter activities or holiday based art. And what winter is not complete without snow and bundling up with your loved one as you walk through a quiet park early in the morning? =3

Always did love this holiday, and wanted to celebrate the winter romance theme with my Jelly considering it's his first winter and x-mas in the USA. nn

Worked mah arse off on this with the coloring job, though I think it came out wonderful, the bench needs alil work but the trees came out fantastic! As well as the ruffly wrinkly scaf wrapped around Ming Ling and Jealous's necks. FYI they are sharing it if you cant tell. xP

But anyways do enjoy this winter season and share it with the ones you luff and have a happy holiday~!

View and comment, and no touchie mah Jelly! -smacks Lunar with a bag of coal- Bad bubu sit!
General Info
Comments
10
Media
Other drawing
Time Taken
5 hours
Reference
couple poses