Merry Xmas from TCTN
Merry Xmas from TCTN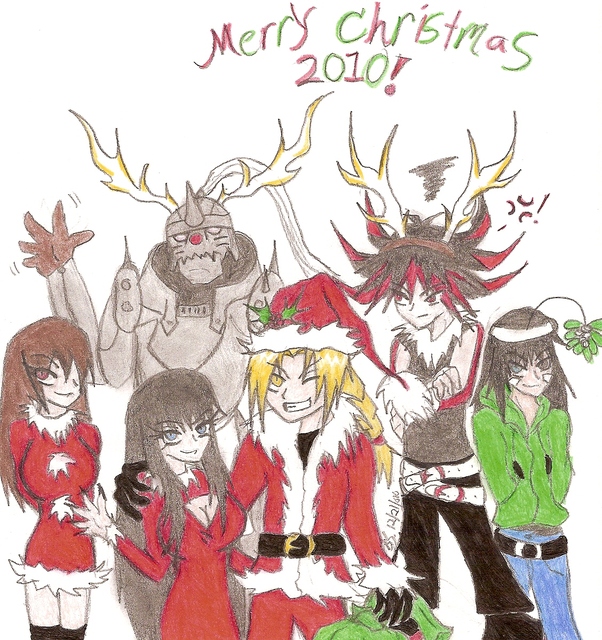 Description
Louis: From all of us at To Challenge The Night,
Tifa: We wish you Christmas joy.
Alphonse: May all your dreams come true,
Shadow: For every girl and boy.
Edward: We hope your friggin holiday is filled with
happiness and cheer. So have a merry christmas and...
Sarah: We'll see you all next year~
(Cookies to who can guess where I got this dialogue from~! x3)
I decided this year to have the cast from my fanfic wish you all good will and peace since they've been scarce as of lately. Yes I know I need to add more to the story shush! xP
It looks like Shadow unlike Al is none too pleased with being a reindeer. But ol Eddy doesnt mine being the big man Santa. He's been a good boy so I didnt put him in an elf costume...well mostly good. xD
Hopefully I got Louis's colors right, he's an OC of my friend who also plays as Shadow. (Yes I forgot his neck scar shaddup!)
Anywhos do enjoy and a...
Merry
Christmas
to all my friends and fans~!