Most tender of lessons
Most tender of lessons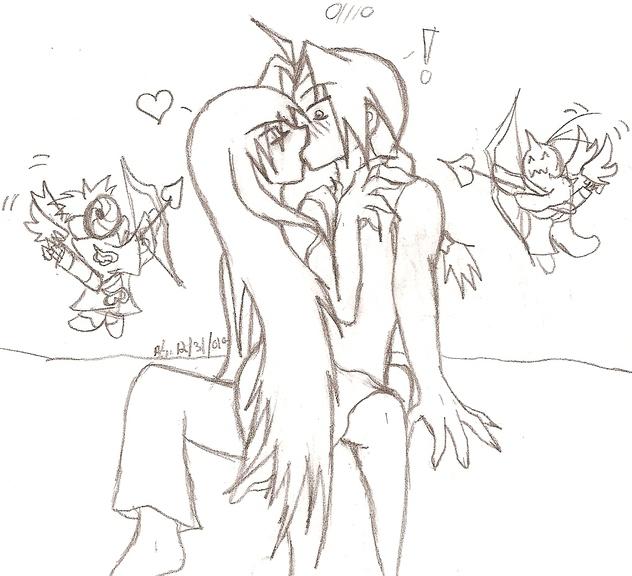 Description
"The greatest thing
you'll ever learn
is just to love
and be loved in return"
~Quote by Anon.
http://www.youtube.com/watch?v=N5ra-1wkg2E&feature=related
Yeah decided to do a valentine's piccie of Sarah and Edo for this year, I know it says it was done around the end of X-mas but in reality I added a chibi Tobi and Alphonse dressed up as cupids so in a way it's now finished starting today. xP
This was really a practice pic of sketching kissing scenes but I just kept adding and adding and voila!
Anywhos hope you enjoy and what not. If offended get over it and shoo, Ed's no more mine than he is your's duckies. =P (But if he was...whoaaa nelly could you say a sexy @$$ vampire Edo Elric kicking Cullen's @$$ in a new graphic novel? >D)
Oh and
HAPPEH VALENTINE'S DAY!
-has Tobi shoot ppls with arrows!-
General Info
Comments
10
Media
Graphite pencil
Time Taken
1 hour or more
Reference
none