Passions a Prison
Passions a Prison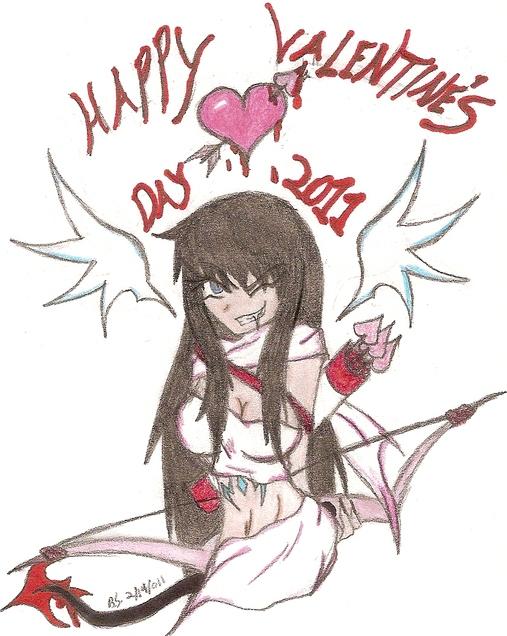 Description
"Love, the sole disease thou canst not cure..."
Quote by Pope
"The wound's invisible
That love's keen arrows make..."
Quote by Shakespeare.
"The power it holds...can bring forth...
either, salvation...or destruction...
at the whim of the user..."
Quote by Aura from .dothack series.
"I need two emotions.
I need more affection than you know.
But, I need two emotions.
My hearts a battle ground,
Hitoshiresu. So many ups and downs..."
Lyric from "Sanctuary" by Utada Hikaru.
http://www.youtube.com/watch?v=CjDtShIWQlQ
Cookie if you made it this far! =P
Anywhos since I got the mush pics outta the way, I decided to toss up a darker look at love now. Pretty much my pic explains: It can be both beautiful OR deadly depending on the whim of the users. So yeahs tred with caution duckies for love is a battlefied~!
Now about the picture, had to draw this once before but the first version sucked, so I re-drew it with Sarah hiding the bow behind her back instead of holding it out infront. I was going to have her smirking, but opted for an evil fanged grin to add to the underlying theme of the picture. I'm rather proud of how the whole thing came out this time around, and I hope you all enjoy it too and this day despite your relationships. xP
View, comment, and have a
Happy Valentine's day~!
-shoots ppls in da rear with opera singing arrows of DOOM!- >8D
General Info
Comments
7
Media
Other drawing
Time Taken
2 hours
Reference
None yewt!