Another way to die
Another way to die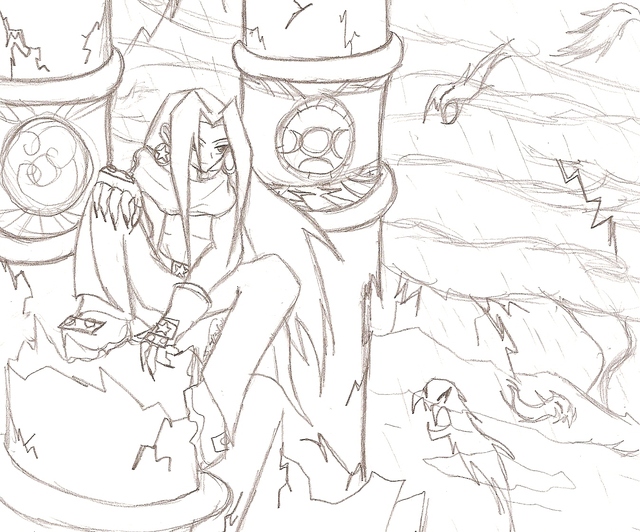 Description
"The indulgence of our lives has cast a shadow on our world.
Our devotion to our appetites betrayed us all.
An apocalyptic plight.
More destruction will unfold.
Mother Earth will show her darker side and take her toll.

It's just another way to die.

There can be no other reason why.
You know we should have seen it coming.
Consequences we cannot deny will be revealed in time.
Glaciers melt as we pollute the sky.
A sign of devastation coming.
We don't need another way to die.
Can we repent in time?

[Pre-chorus:]
The Time bomb is ticking and no one is listening.
Our future is fading.
Is there any hope we'll survive?

[Chorus:]
Still, we ravage the world that we love.
And the millions cry out to be saved.
Our endless maniacal appetite.
Left us with another way to die.
It's just another way to die.
Can we repent in time?

Greed and hunger led to our demise.
A path I can't believe we followed.
Black agenda's rooted in a lie.
Will we repent in time?
Species fall before our very eyes.
A world that they cannot survive in left them with another way to die.
Are we dead inside?

[Pre-chorus]

[Chorus x2]

Can we repent in time?
It's just another way to die.
Can we repent in time?"
Another way to die by DISTURBED
http://www.youtube.com/watch?v=_NKlaIaws9s&feature=fvwrel
Inspired by aforementioned song in title cause Disturbed makes an excellent point in their song about how we are fracking up the earth. And of course Hao is now becoming a tradition to add to my Earth Day piccies; after all he IS the humanitarian from Hell! >3
The backround he is in is a combination of God of War 3's enviroment and the pillars of Nosgoth. Why you ask? Well in God of war 3; for each god you kill, the world becomes worse off. Example: Kratos killed Posiden, the world flooded and was ravaged with storms. Then he killed Helios, the sun vanished from the heavens and darkness ransacked the lands. And also killing Hades resulted in souls escaping from hell and soaring through the skies.
The pillars of Nosgoth; as anyone should know represent the condition of the land itself in Nosgoth. And when they became corrupted by the circle they began to corrode and crack. And when Kain refused the final sacrifice; the pillars toppled and fell into ruin; thus decaying and rotting the land itself.
So yeah adding those things to the picture just seemed to fit cause hey; it's about the world falling into chaos and we are the ones to blame for it. xP
But let's try to repent okies? No sitting around on our duffs; pick up some garbage, recycle, conserve, dont pollute the rivers skies or seas or else we're going to get what we deserve!
View, comment, and have a
Happy Earth day!
(AND DO YOUR PART OR ELSE! >P)
General Info
Comments
0
Media
Graphite pencil
Time Taken
2 hours
Reference
Raz for pose and pillars of Nosgoth screens