Neo Droid concept
Neo Droid concept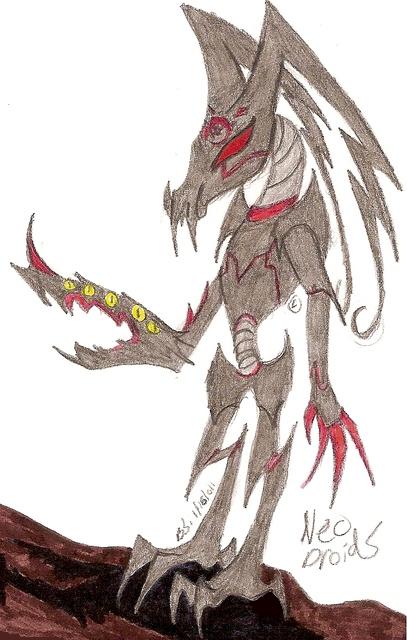 Description
Just a concept art of what the critters from Chap 13 of my fanfic "To challenge the night" look like. They serve under Sephiroth and General Grievous, are fast as hell, and can morph their hands into weapons. And I bet you are wondering about that symbol on their foreheads...well you guessed right~! They are part homunculus, part cyborgs. Much much stronger than the underling homunculi near the end of FMA Brotherhood that's for sure. Plus they are much smarter than the regular droids from the clone wars series...however it still doesnt stop Grievous from knocking their heads off when angry with em. xD
And yes the antenna was inspired from the Neo-shadows of KH shaddup xP

View, comment, or I'll sic my panini of doomz on chuus brains!
General Info
Comments
5
Media
Other drawing
Time Taken
half hour
Reference
None