Chapter XIII cover
Chapter XIII cover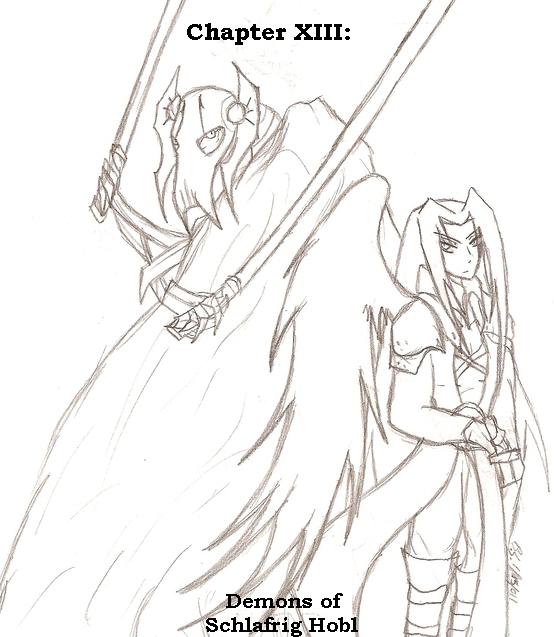 Description
To read chapter go here!
http://www.fanart-central.net/chapter-101345.html
Front cover of chapter 13 of my fanfic "To challenge the Night" of the two main villians of said chapter. Yup the infamous General Grievous and one winged angel Sephiroth have joined forces! But for what purpose persay? Well, you'll have to continue reading my fanfic to find out silly duckies! xP
Rather proud of Grievous...though his sabers were a pain, along with Seph's face. But in the end I got em to cooperate with me kekekekeke. x3
Might color this in the future but still not quite sure since it looks soo badass already.
View, comment, and worship teh awsomeness that is these two!
General Info
Comments
4
Media
Graphite pencil
Time Taken
3 hours
Reference
None yewt!