Lacrimosa
Lacrimosa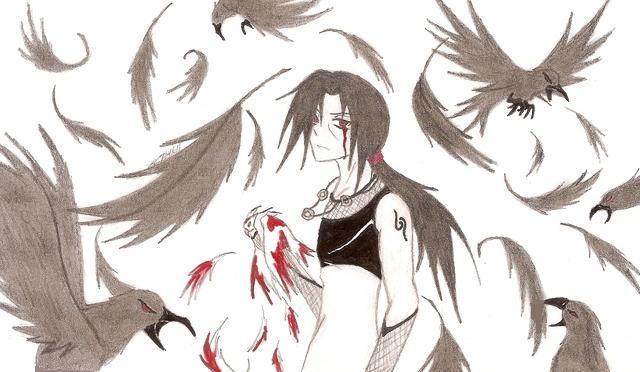 Description
"The moonlight, which exposes sadness
Coldly illuminated
Despair and the future
That are friendly with each other within the darkness

Turning the secret that you gave me into a sign
I go through the silence of the pale night

Lacrimosa
Once more, I want to love the glaringly bright world
That shattered in the distance and vanished
Hide your dream in your eyes
Until tears come falling
Onto your sullied heart

The phantom carriage parts the darkness
And goes toward where the light is
The trap known as dreams
Lures us toward the flames

No shout of any sort will reach
The merciless gods above the sky
Lacrimosa

Well be the blazing firewood
And seem to burn away the sky someday

Lacrimosa
I want to fearlessly love the blood-soaked world
That I was born in
Rather than being forgiven, forgive and believe in me
Count the number of lachrymose days
On the sullied earth..."
Lacrimosa by Kalafina
http://www.youtube.com/watch?v=16DvkcDSVQc
Just alil somethin somethin I whipped up due to my Itachi phase I am currently in kukuku. x3
Rather proud of how it came out for my first offcial drawing of teh weasel where you can actually see his face. The feathers and crows were a pain in the rump, but ah the pic wouldnt feel Itachi-ish in nature without em flying about in my opinion. I was inspired by the song due to it's lyrics suiting him soo well, and the Amv helped big time too..and I just had to add a bloody tear thanks to it's ending! (Dont you just want to glomp Itachi there?!)
Sure was a shocker for me to know Itachi was actually a good hearted soul..and not the pychotic serial killer Sasuke described him to be. And when you get right down to it...turns out Sasuke turns into the very thing he thought Itachi was lols. xP
So yeah this lil pic is a depiction that shows Itachi's inner soul and it's suffering while all the world (represented by the crows) see him as a monster who strikes down the innocent. Though in reality Itachi is weeping for the dove he happened to discover. And the crows could also represent the rest of his family, evil screeching creatures who strike down their own without remorse, not to mention they are seen as ominous evil things throughout history; same with Itachi's clan. So as they circle and cry angerily at him; he in turn sees them as the evil cruel things that they truely are even though they cry murderer.
Weeeew long winded explaination ovah! Now view and comment...for it pleases meh. xP
General Info
Comments
14
Media
Other drawing
Time Taken
4 to 5 hours
Reference
anbu tattoo screens