Somthin in mah teeth? (B.day pic)
Somthin in mah teeth? (B.day pic)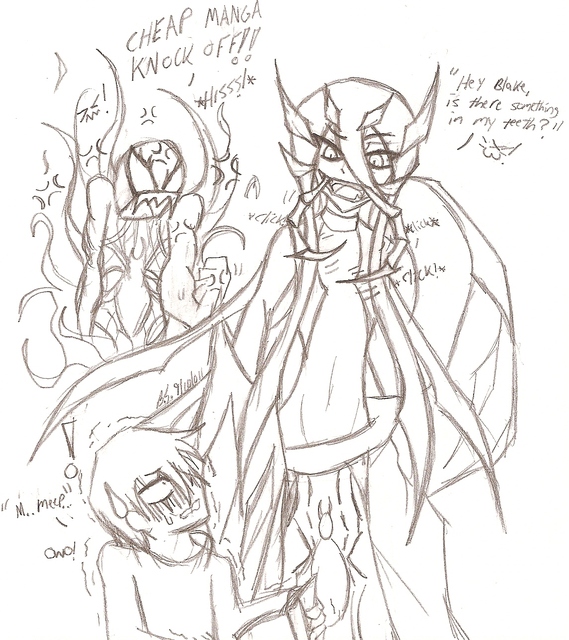 Description
A very late belated b.day gift to mah bud Lackadaisydragon. Sorry it took soooo dang long to upload bra, but I have my moments of laziness ya know? xD

Anywhos, it's an amusing idear we thought up. Since Blake's terrified of spiders, it makes sense that he gets creeped out by Jealous, the spider Karkuri doji of Ultimo. Venom yelling in the backround was his idear. And the mandibles coming out of Jelly's mouth were inspired from the alien roach in MIB. =P

But yeah views and comment!