Cant Rain all the time
Cant Rain all the time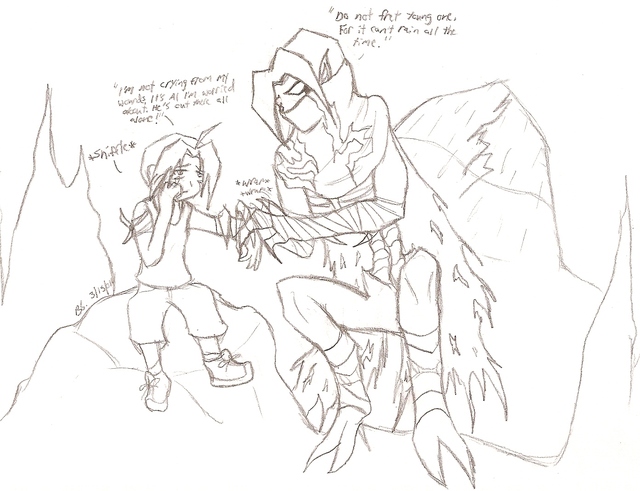 Description
Just a scene from my finished fanfic "Lullaby For a Stormy Night" which depicts Raziel tending to Edward's injuries and says these lines. (It isnt the whole dialogue, but I summed it up rather nicely in the drawing. xP)

Cookie to who can guess where I got Raziel's line from~! :3

Anywhos view and comments, or no bacon for you!