Triple A's
Triple A's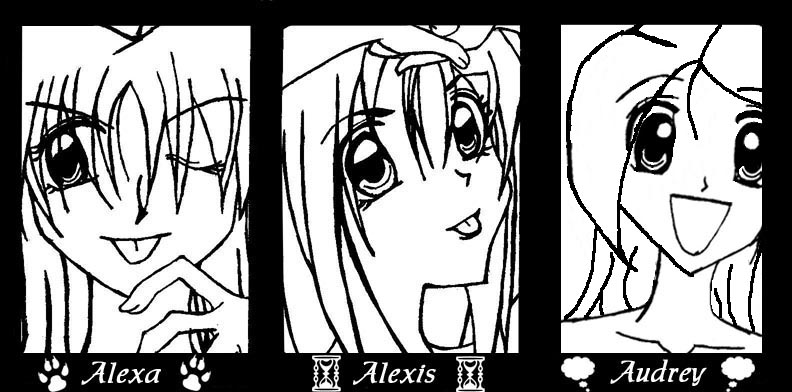 Description
I talked with my friends from New York over the past couple of days and we've decided that our X-Men original characters shall be sisters. So, I drew a picture of the three.

Please keep in mind that I have no idea what Alexa looks like because my friends didn't have anything I could work from... so I just went with what they told me.

The little symbols next to their names apply to what their powers are. Alexa is like Beast Boy from Teen Titans and can transform into animals, Alexis (or Alex) can stop time for a minute (but she's pretty much useless after that), and Audrey can tell what's going to happen a second before it does (that counts for what someone's going to say or do).

Alexa and Audrey don't belong to me. Only Alex does.

Here ya go, tell me what you think.

~ Tai-chan

P.S. Tell me if you think I should color it or leave it black and white. I like it black and white but let me know what you think.