Betrayal - Page 1
Betrayal - Page 1
Betrayal - Page 1
by
Taiga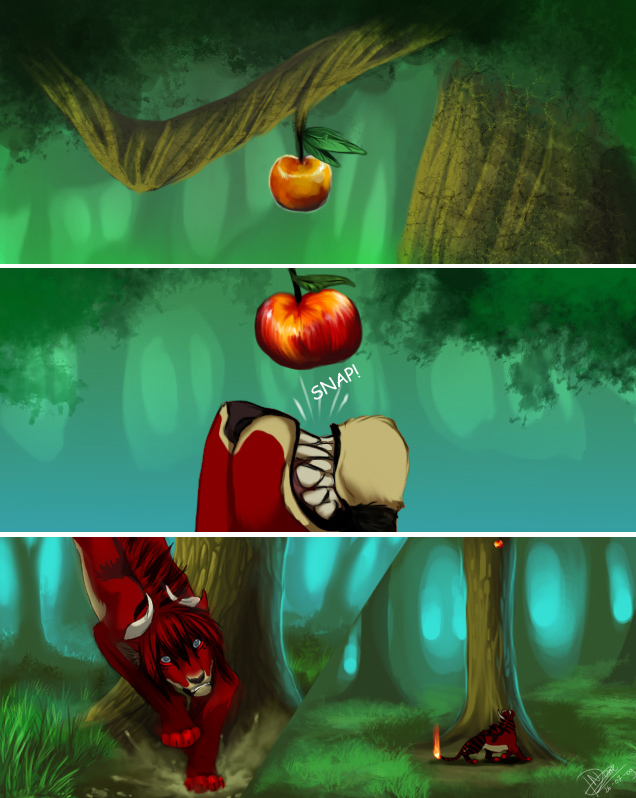 Description
Well this is a mini comic im working on x3 with just 3 panels per page and its just a very small story. The big comic is Sealed Hearts x3

Also much thanks to nizira-hathor on DA , she is going to help me coloring the panels :D She did already color the bottom left one, zomg her background skill is amazing!

This is Page 1 and poor Red cant reach the apple :C

SHE WANTS APPLE D:


Red has no wings because they are hidden in her wing marking (like invisible). And she can NOT fly with these wings, her wings are from a Pelican and so she needs to have a run before she flies. But thats impossible because the trees are in the way!