My 4rth Planet
My 4rth Planet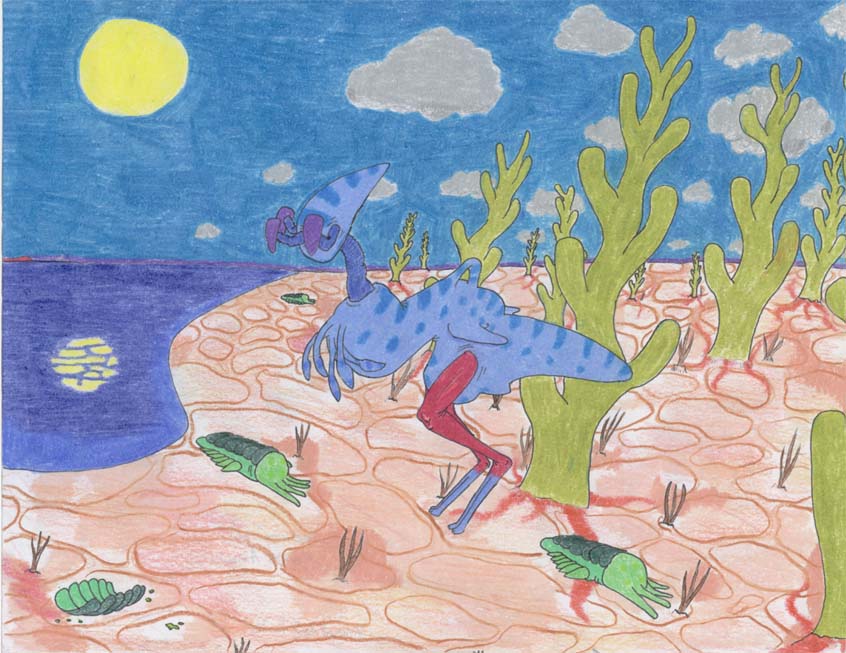 Description
This is my fourth and last alien planet created. (1st: Midgard, 2nd: VPF 1, 3rd: Mysteric, 4rth: Planet Animal). As the name suggests, this planet is in fact a giant animal created by an unknown alien race. It is the only one known. It feeds by absorbing sunlight via algae branches linked to its blood stream. It has over 100 hearts scattered around its anatomy, and its brains are mainly made of a clump of nerves (similar to insects). It supports water and orbits a giant sun, bigger than the one of the solar system.
Planet Animal also has an advanced tempeture maintenance system. Its poles are covered with hair to keep them warm, when portions of the surface (skin if you want) overheat, it sweats a fountain worth. When one side faces the night, the skin cells come closer together to stay warm, causing minor "earthquakes".
Any reference to any Star Wars or Sci-Fi movie is pure coincidence, garanteed.