Ruby Gloom - Cannonball accident
Ruby Gloom - Cannonball accident
Ruby Gloom - Cannonball accident
by
TapeJara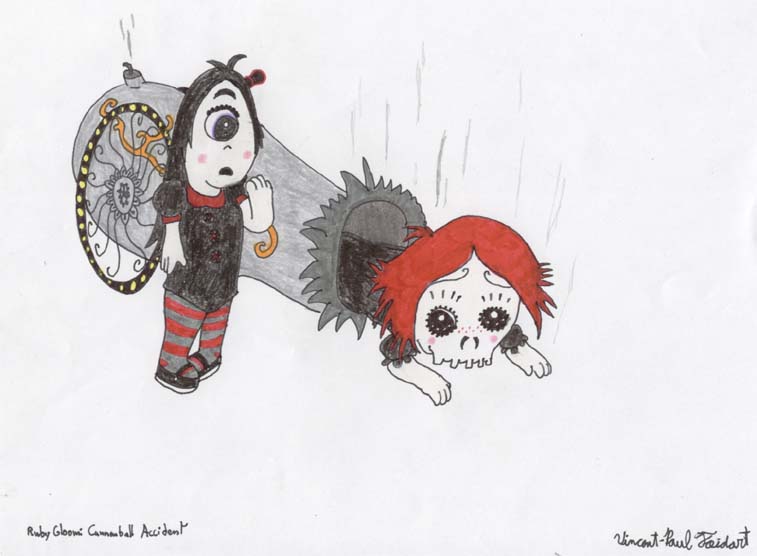 Description
It's been a while since I drew a drawing for Ruby Gloom. I've been looking forward to draw this one for quite some time. This is what happens when Iris does not fix the cannon she keeps using. Poor Ruby, at least she's a perfect match for Skull Boy.
 
Yeah I know, there are several mistakes in this drawing, but I'm getting there.
 
Can anyone recognise where the cannon wheel design came from?
General Info
Ratings
Category
Date Submitted
Views
1232
Favorites...
2
Vote Score
0
Comments
1
Media
Other drawing
Time Taken
30 minutes
Reference
Ruby Gloom website