Tetara, Anura, Variega
Tetara, Anura, Variega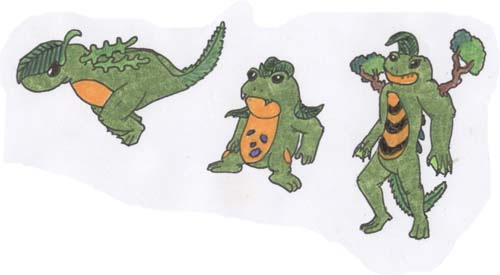 Description
Here's where it starts, although I'm rather upset it took off a bit on the wrong foot.
 
Tetara: The grass type starter. They have an incredible thirst and prefer to live near water. It will pass out right when it realises it's in a desert.
 
Anura: When it gets lost, it creates loud bellowing sounds and listens for replies. If there is one, it must mean there are relatives and water nearby.
 
Variega: Its thirsts have long gone and now depends more on sunlight. The sun actually enhances its stregth.