Minianoi, Medianoi, Vodianoi
Minianoi, Medianoi, Vodianoi
Minianoi, Medianoi, Vodianoi
by
TapeJara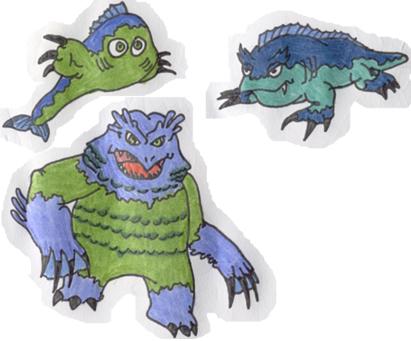 Description
Based on the russian spirit of the water. Probably my fav of the 3 starter pokemon
 
Minianoi: Despite its name, it is the largest starter pokemon to date. It breathes by absorbing water molecules in the air.
 
Medianoi: Its body is made of 95% water. Their flexible bodies allow them to squeeze into under water tunnels dug with the use of its sharp claws.
 
Vodianoi: They can absorb several water molecules in its environment, and combine them to make a powerful water pulse. Its body density is much greater than water making it difficult to knock down, but as a result does not swim well.