My Original Starter Pokemon
My Original Starter Pokemon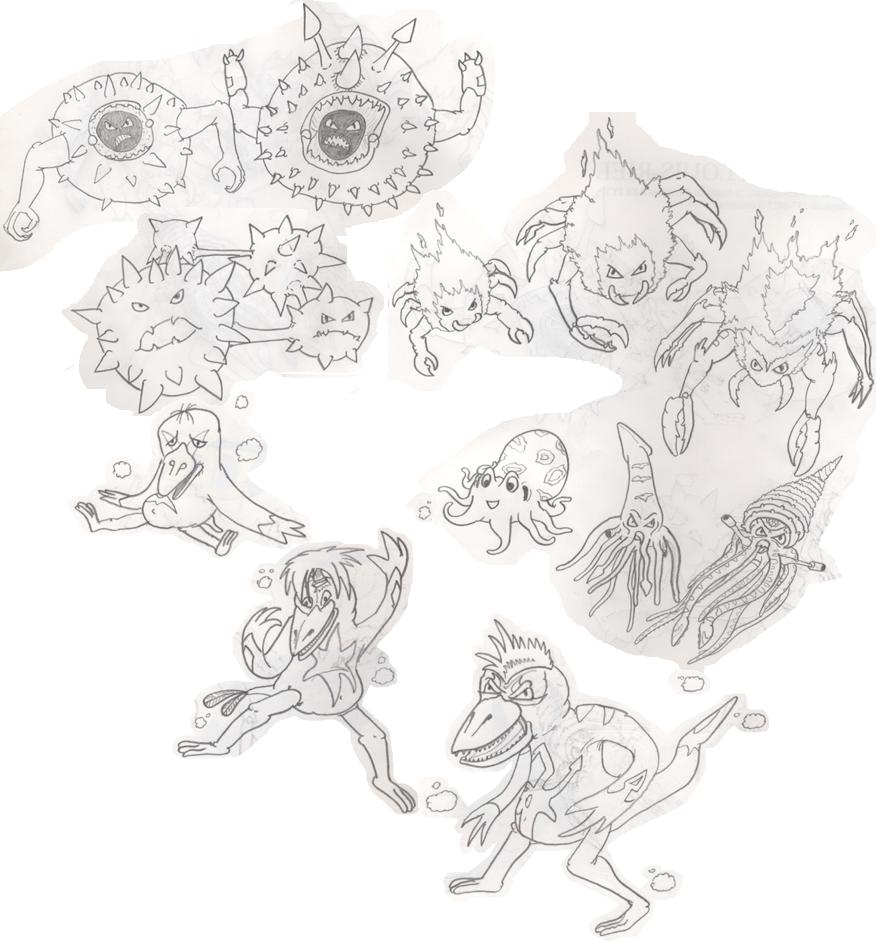 Description
These are remakes of the very first pokemon I ever created. Ever.
They were supposed to be unique starter pokemon, since there were 4 available, and 2 of them were rock and poison types.
 
Monestar was my favourite, evolving into Monepick and its final evolved form Hebest (inspired by Weezing)
 
The fire crabs were quite unoriginal and simply became bigger. They were named C-Q, C-Q-D and C-Q-Crab (inspired by Kingler). I eventually used C-Q's sketch to draw the crab of the zodiac group.
 
Octocans, Calmar and Caleclaw have their own story too. The water types once had a different evolutionary line, originally going as Calmar to Octocans...
 
Finally, the most infamous member: Poupapou, Popo-Dit and Poupatri, the poison ducks known for farting moves.