Kira- Mom?...
Kira- Mom?...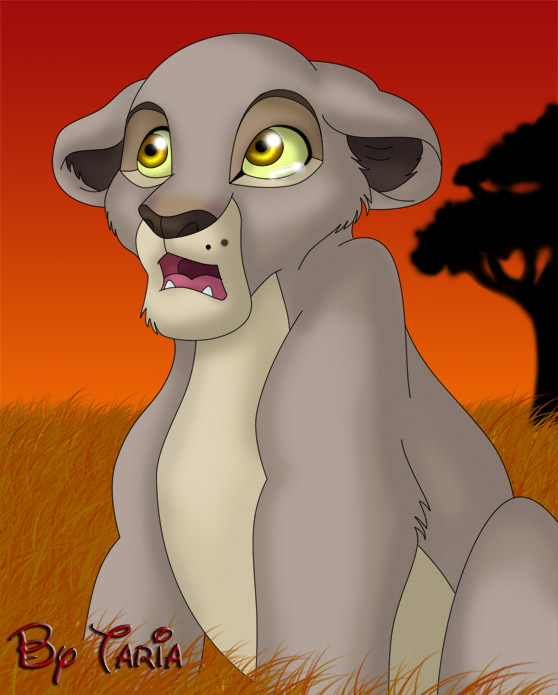 Description
Kira comes back from the water hole... to find her pried distroyed. This is my first adopted character, I adopted her form Quill at TLKAA. She kind of has a sad story.
About Kira:
Kira is Akio's((
http://fanart.lionking.org/Artwork/offers/11304.jpg
) adopted from Saigon) older sister, but she is not much older than him. She takes the role of Akio's mother at a very young age, after their mother dies. That is why she is very protective of him and grows up to be a very loving and strong lioness.
Their parents did after their pride was attacked by some rouge lions. After that they lived alone for some time until they were adopted by a lionees from Shia´s pride. Thats why their color patterns are differnt form other cubs colors
oh! and people I am planing to write a story about Shia, Dash, Akio, kira and some of my other OCs this only a part. If I write it would any of you read it?
Plz comment and dont you love her eyes?
General Info
Comments
8
Media
Digital drawing or painting
Time Taken
about 5 hours
Reference