Red in Red: Social Justice Vassily in Fallout 4
Red in Red: Social Justice Vassily in Fallout 4
Red in Red: Social Justice Vassily in Fallout 4
by
TeeJay87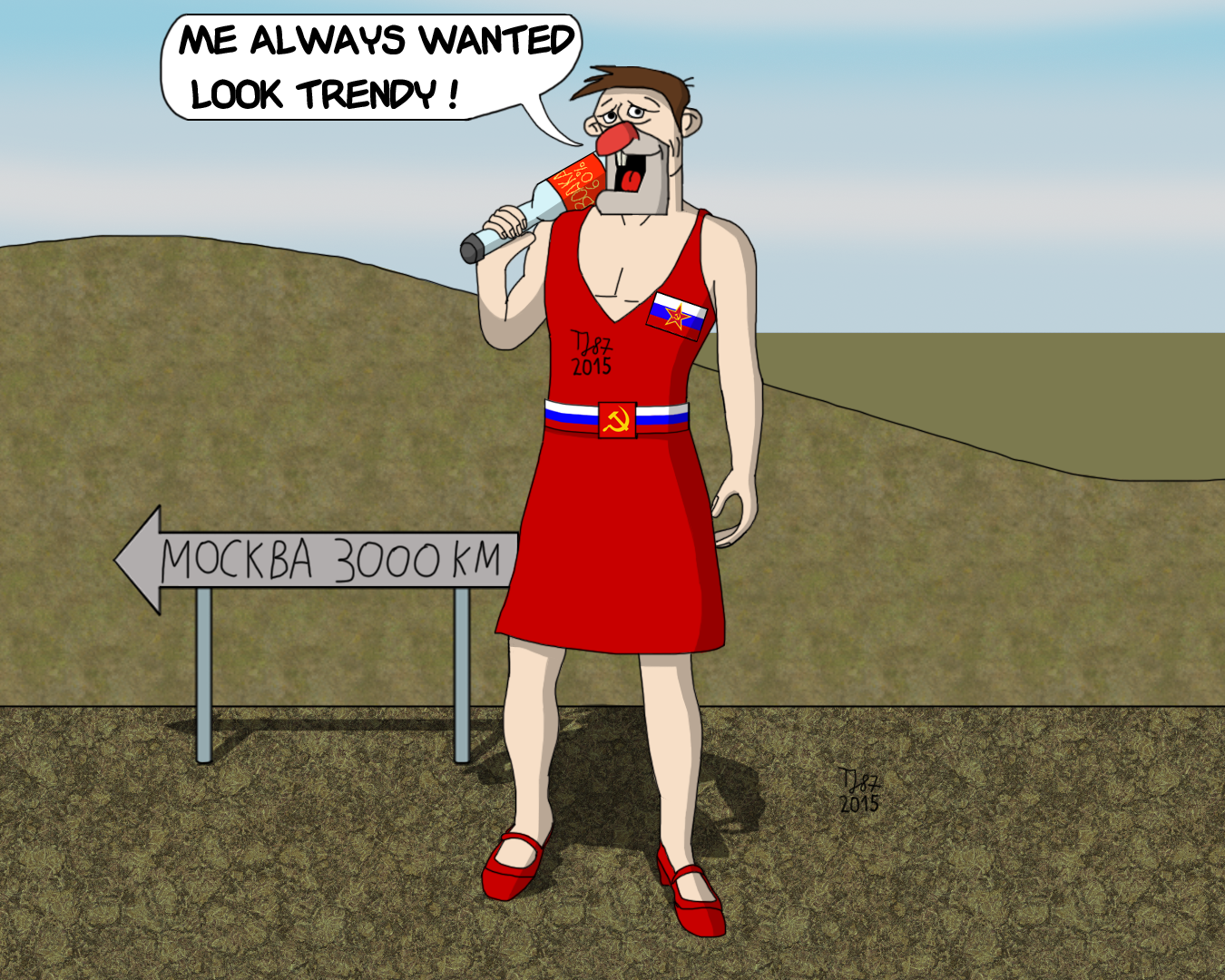 Description
Follow-up of
http://www.fanart-central.net/pictures/user/TeeJay87/844345/Fashion-Folly
- Vassily's socialist revolution in fashion has reached the level, when our "Pride of the Working Class" has finally joined feminazi movement. Nobody knows, where did he get his new red dress, the only certain part of the story is that originally it was plain female outfit. Vassily just sewn emblem of Russian communists in front and added matching (in his opinion) belt.
The area around him is supposed to be Siberian tundra north from Yakutsk - not covered in snow, because it's middle of summer.
This picture is based on screencap from Fallout 4
http://vignette1.wikia.nocookie.net/fallout/images/4/48/FO4_Red_Dress.png/revision/latest?cb=2015...
- when I saw the bloke depicted there, he reminded me Vassily for some reason. Thus I developed the concept.
I'd like to thank my pen friend Saltwater for his excellent landscape patterns. :)
General Info
Comments
8
Media
Digital drawing or painting
Time Taken
2 days
Reference
http://vignette1.wikia.nocookie.net/fallout/images