Al the Alcoholic Alien
Al the Alcoholic Alien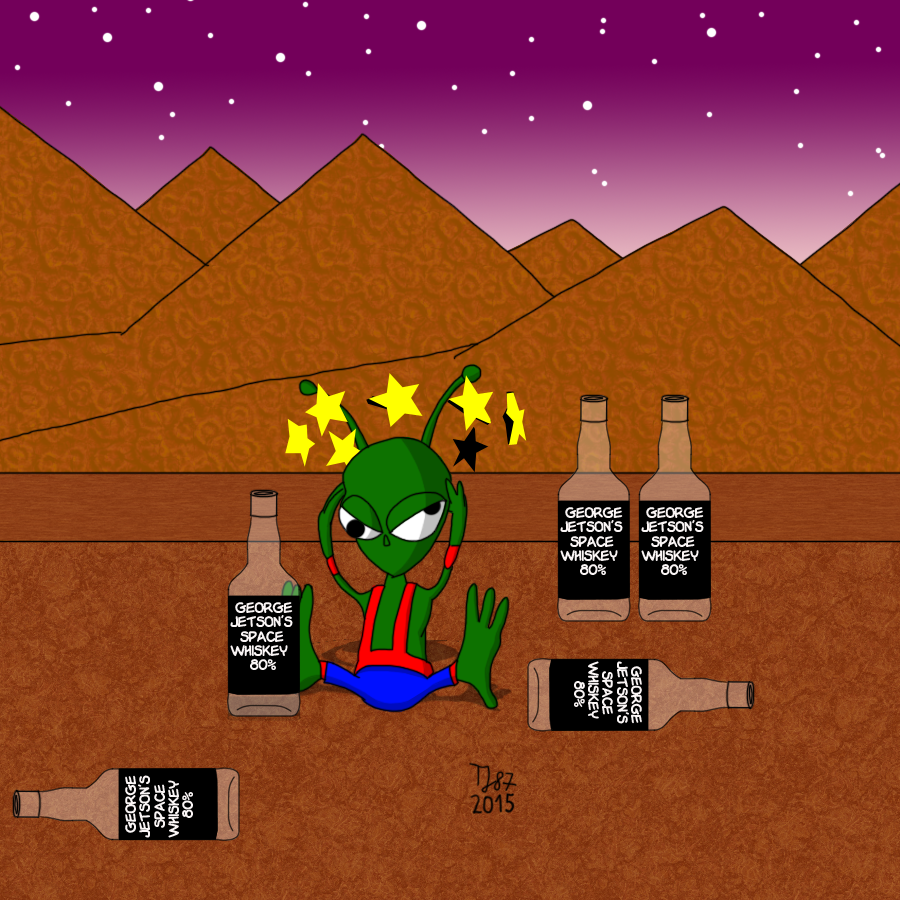 Description
Picture based on characters from video game "Flyonoid"
https://www.youtube.com/watch?v=6XvxhQENWEI
- our particular green skinned fellow comes from alien species, who were trying to experiment with flies abducted from Earth. But unlike his brethren, Al (that's his name) doesn't care about insects, as long as those don't disturb him in drinking his beloved alcohol and seeing stars during hangover.
This rocky world with thin atmosphere and empty bottles in the ground isn't his home - actually nobody knows, how does the homeland of his species look like.
Despite being drunkard, Al doesn't get along well with Russians - they dislike him for his skin colour and beverage preferences (they only drink vodka, which Al despises; at the same time they aren't fond of whiskey Al enjoys).
Drawn for fun, I'm just curious how many people will find this picture hilarious. It's not supposed to have any political context.
I'd like to thank my pen friend Saltwater for his terrain textures. [img]NaN[/img]
Flyonoid belongs to its respective owners.
General Info
Comments
11
Media
Digital drawing or painting
Time Taken
2 days
Reference
See description