Feel Like a Gunslinger
Feel Like a Gunslinger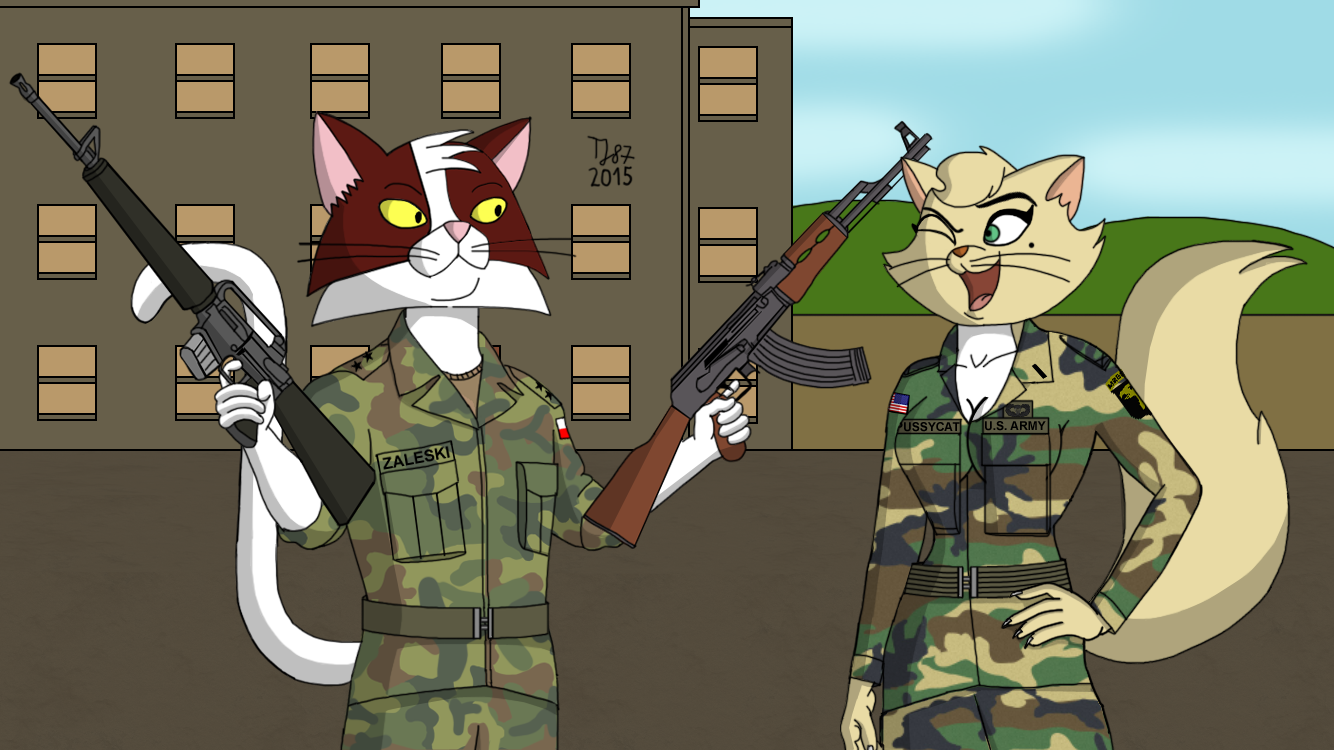 Description
Completed version of
http://www.fanart-central.net/pictures/user/TeeJay87/845945/Stans-Little-Brother-WIP
with Jan (left) dual-wielding M16A1 and AK47 assault rifles to impress Delilah (right) . He's lucky, since Del is supposed to enjoy such macho posturing.
Both cats have rank of subalterns - 2nd Lieutenant of the Polish Army (Ian) and US Army 1st Lieutenant (Delilah) and are wearing adequate uniforms from 1990s. Del is wearing parachutist badge above her US Army tab and embroidered 101st Airborne unit insignia on sleeve.
The building in the background is supposed to be abandoned Soviet Army barracks built in Poland during the second Russian occupation (1939-91) , redecorated to be used by more civilized armies.
Delilah belongs to Warner Bros.
Ian Zaleski belongs to me.
General Info
Comments
16
Media
Digital drawing or painting
Time Taken
Haven't checked
Reference