Delilah the Professional
Delilah the Professional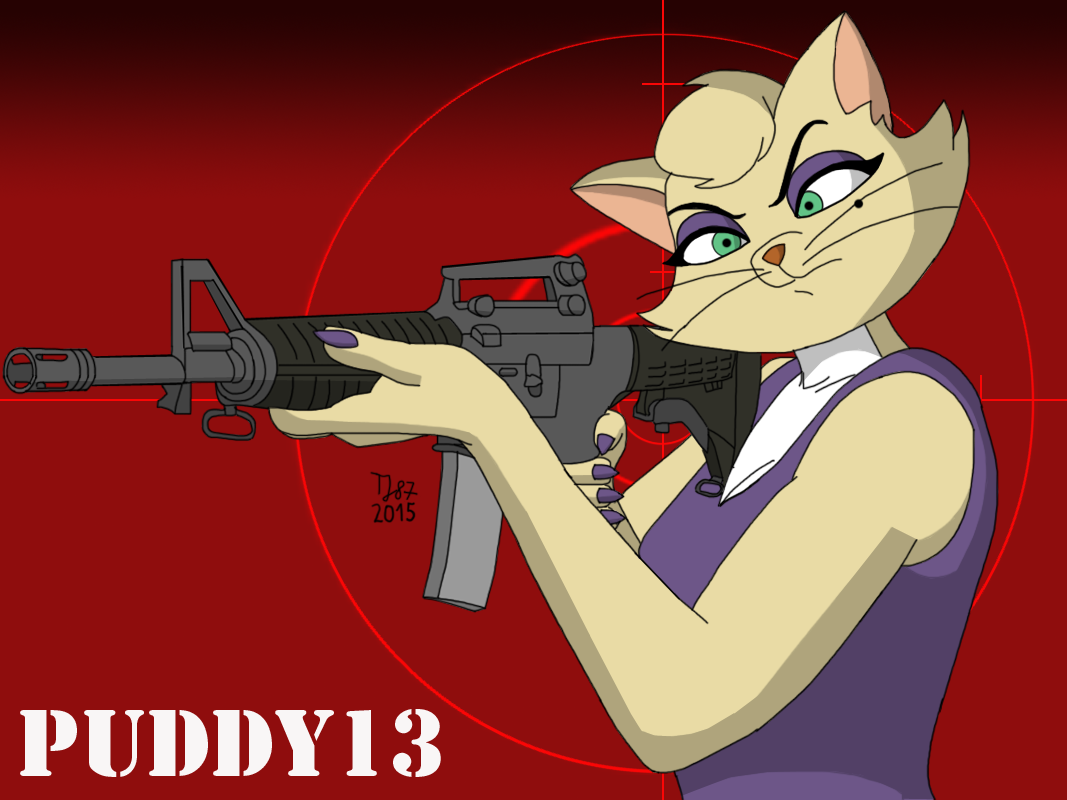 Description
Developed version of
http://www.fanart-central.net/pictures/user/TeeJay87/847383/Carbine-Delilah-test
, completed as parody of the oldest anime/manga still in publication, called "Golgo 13"
http://ib1.huluim.com/show_key_art/5986?size=1600x600&region=US
&
https://en.wikipedia.org/wiki/Golgo_13
.
Apart from resizing original sketch, coloring it and shading, the picture got background based on sniper scope, just like here
http://ib1.huluim.com/show_key_art/5986?size=1600x600&region=US
and more balanced title. "Golgo 13" is reference to Golgotha - the mountain, where Jesus Christ was crucified. Being Roman Catholic myself, I have to admit the title of this anime/manga sounds, to be said mildly, on the border of good taste. Sure, I may understand that's one of many examples of twisted Japanese humor, which doesn't mean I'm appreciating it.
Thus I developed title "Puddy 13" , being short of "Puddytat" (the way Tweety from "Looney Tunes" calls Sylvester the Cat and other felines) and 13 as the unlucky number - because Delilah brings bad luck to her enemies, whom are composed of Bolshocks, leftists (including SJWs) and Jihadists. Perhaps it sounds clumsy, but at least not spitting at values decent people worship.
Last but not least - you may have noticed, that Delilah's M4 doesn't have sniper scope like Golgo's M16 has - that's because Del doesn't need additional optics to deal with the bad guys from distance.
Delilah belongs to Warner Bros.
Golgo 13 belongs to Takao Saito
General Info
Comments
17
Media
Digital drawing or painting
Time Taken
Haven't checked
Reference
http://ib1.huluim.com/show_key_art/5986?size=1600x