Lil' Ol' Pollution
Lil' Ol' Pollution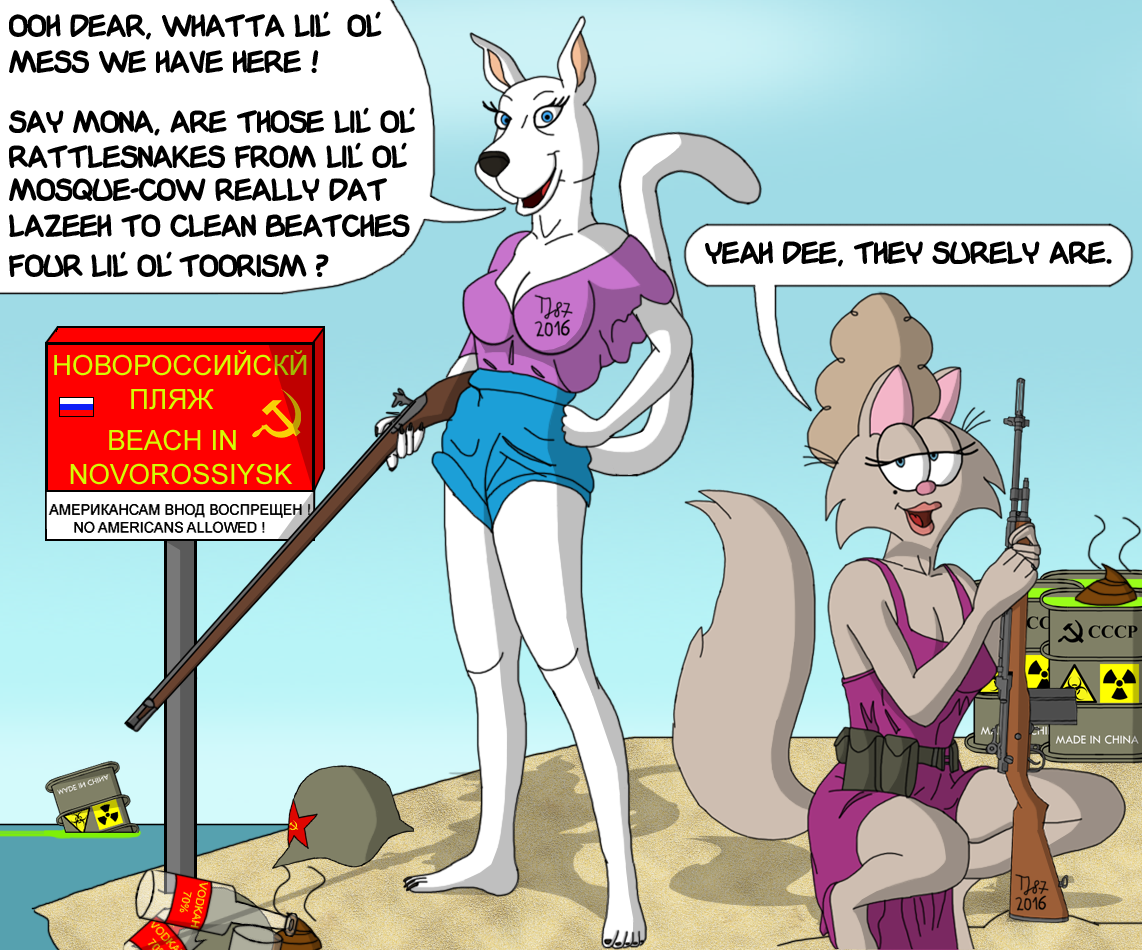 Description
Scooby Dee has never been abroad and she wanted to see "The Land of Liars, Polar Bears and Drunkards", but not alone. So she asked her friends Pussycats (Penny, Mona and Delilah), if they'd show her that realm. Of course they agreed and took Dee with themselves, accompanied by Stan and Ian, since Pussycats never move abroad without their males.
-------------------------------------------------

Here you can see our Southern Belle cradling her 18th century flintlock musket (remembering American Independence War) and complaining about the condition of (in)famous beach in Novorossiysk with its typical-for-Russian-standards pollution level. Naturally Dee isn't let alone herself - Mona is looking after her. Penny, Stan, Delilah and Ian are probably checking other parts of this landfill for tourists.


This picture is supposed to be showing differences in speech and dress code between dwellers of Dixie (former Confederate States of America) and Western parts of the USA (Texas, Nevada and Arizona), according to what I heard in movies and my pen friends from the USA. For those not familiar with American society - Dee is the Dixie, while Mona is supposed to be Texan.


I would like to thank my pen friends from the USA and UK, who checked prototype versions of this picture from grammar side. :)


Mona belongs to PAWS Inc.
Scooby Dee belongs to Hanna Barbera.
General Info
Comments
8
Media
Digital drawing or painting
Time Taken
3 days
Reference