Dolt-on-ism: Reader's Dolt-gest
Dolt-on-ism: Reader's Dolt-gest
Dolt-on-ism: Reader's Dolt-gest
by
TeeJay87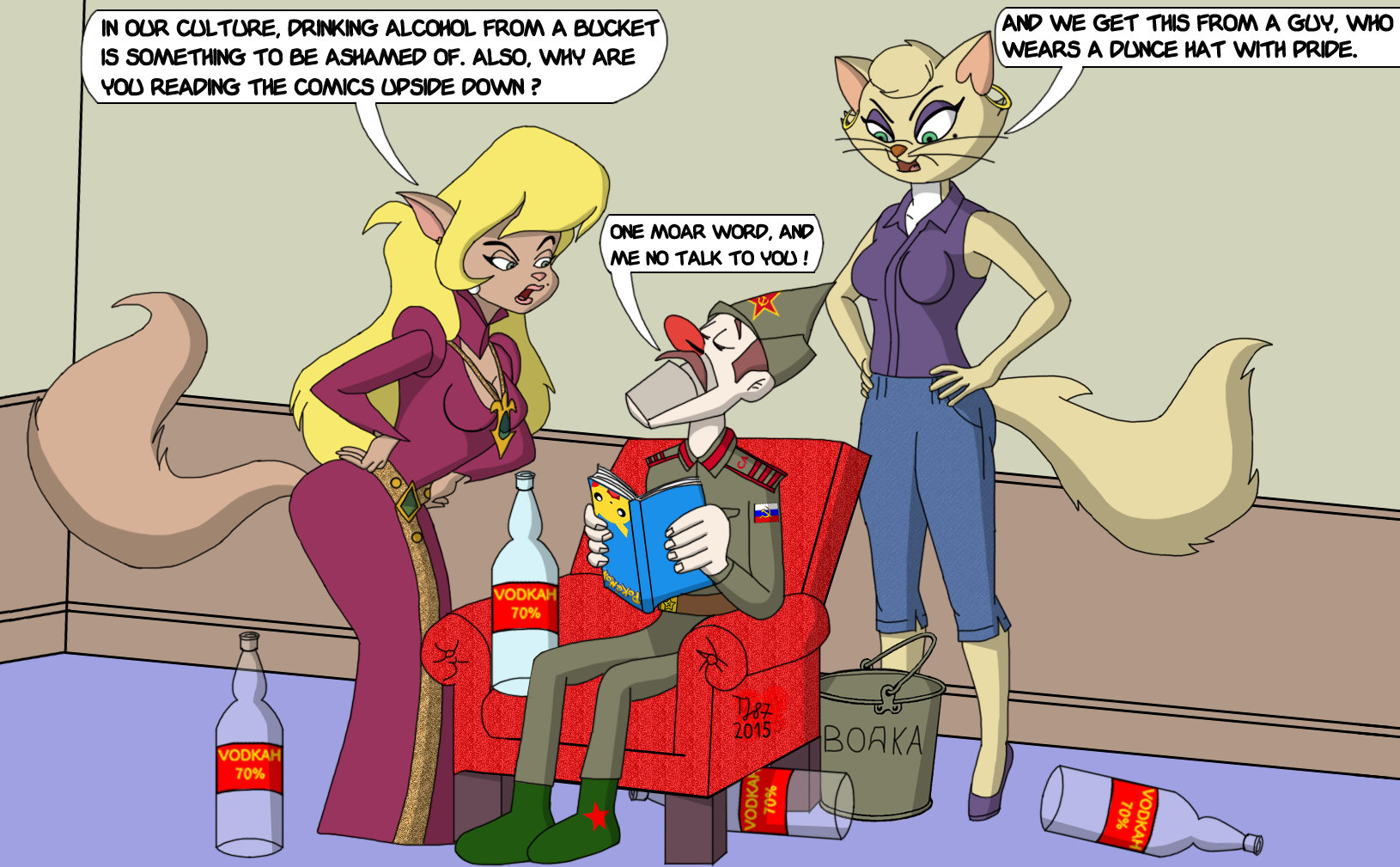 Description
Completed version of
http://www.fanart-central.net/pictures/user/TeeJay87/847041/Readers-Dolt-gest-sketch
, much developed from original. Changes include:
- addition of Callista (left) and Delilah (right) ;
- full colors of characters and background ;
- background;
- couple of details.
For those, who track my works regularly - that's how Dolty debates with anyone wiser than him. Also notice the way he's reading his favourite comics books. You have to admit, those budyennovkas ( Dolt is wearing model 1917 ) do look like dunce hats or hoods worn by Ku-Klux-Klan members.
It's quite an irony, that Bolsheviks and their followers have so much in common with stupid people and racists from KKK, don't you think ?
This picture had to be re-uploaded, since I was unable to replace previous version with new signature.
Callista belongs to Hanna-Barbera
Delilah belongs to Warner Bros.
Dolt-on-Istov "The Vodka Piston" belongs to me
General Info
Comments
13
Media
Digital drawing or painting
Time Taken
Haven't checked
Reference
none