Osman Lasagna
Osman Lasagna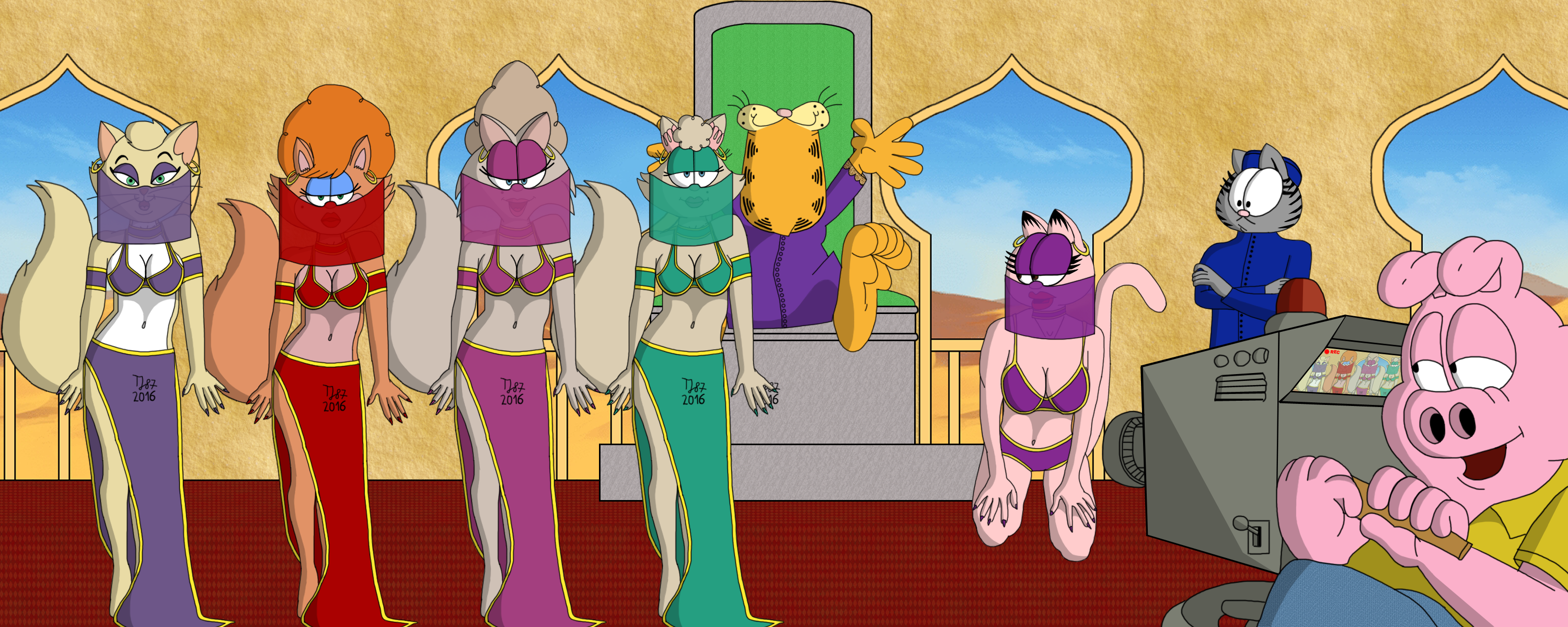 Description
Picture developed from
http://www.fanart-central.net/pictures/user/TeeJay87/847732/Kitty-Hatun
, as following:
- added more characters, from left: Delilah, Kitty, Mona, Penelope, Garfield (sitting on Osman Throne replica), Arlene, Nermal (dressed as palace eunuch from
Muhtesem Yuezil
) and Orson behind camera;
- replaced background patterns with better quality ones.
As you can see, the scene is supposed to be parody of that (in)famous Turkish soap opera shown in Hungary as
"Szuleiman"
( "Suleiman" )and in Poland as
"Wspaniałe Stulecie"
( "Marvelous Century" ), which has too many errors to be classified as decent history TV series.
Naturally, Garfield isn't real sultan from Osman dynasty, Nermal isn't his eunuch servant and the kitties are just dressed as
catalisques
(feline odalisques) for the movie purpouse - Orson handling camera should be enough proof, that this whole Lasagnakapi Palace is just film plan.
I would like to thank my pen friend Saltwater for his outstanding background patterns. They look much more convincing than those I used in prototypes. 
The picture had to be re-uploaded while housekeeping my gallery.
Delilah belongs to Warner Bros.
Garfield, Arlene, Nermal, Penelope Pussycat, Mona, Miss Kitty and Orson belong to PAWS Inc.
General Info
Comments
11
Media
Unspecified
Time Taken
5 weeks
Reference
http://www.radiobastet.com/webcast1_files/bellydan