Catfight: Paratrooper against Chekist
Catfight: Paratrooper against Chekist
Catfight: Paratrooper against Chekist
by
TeeJay87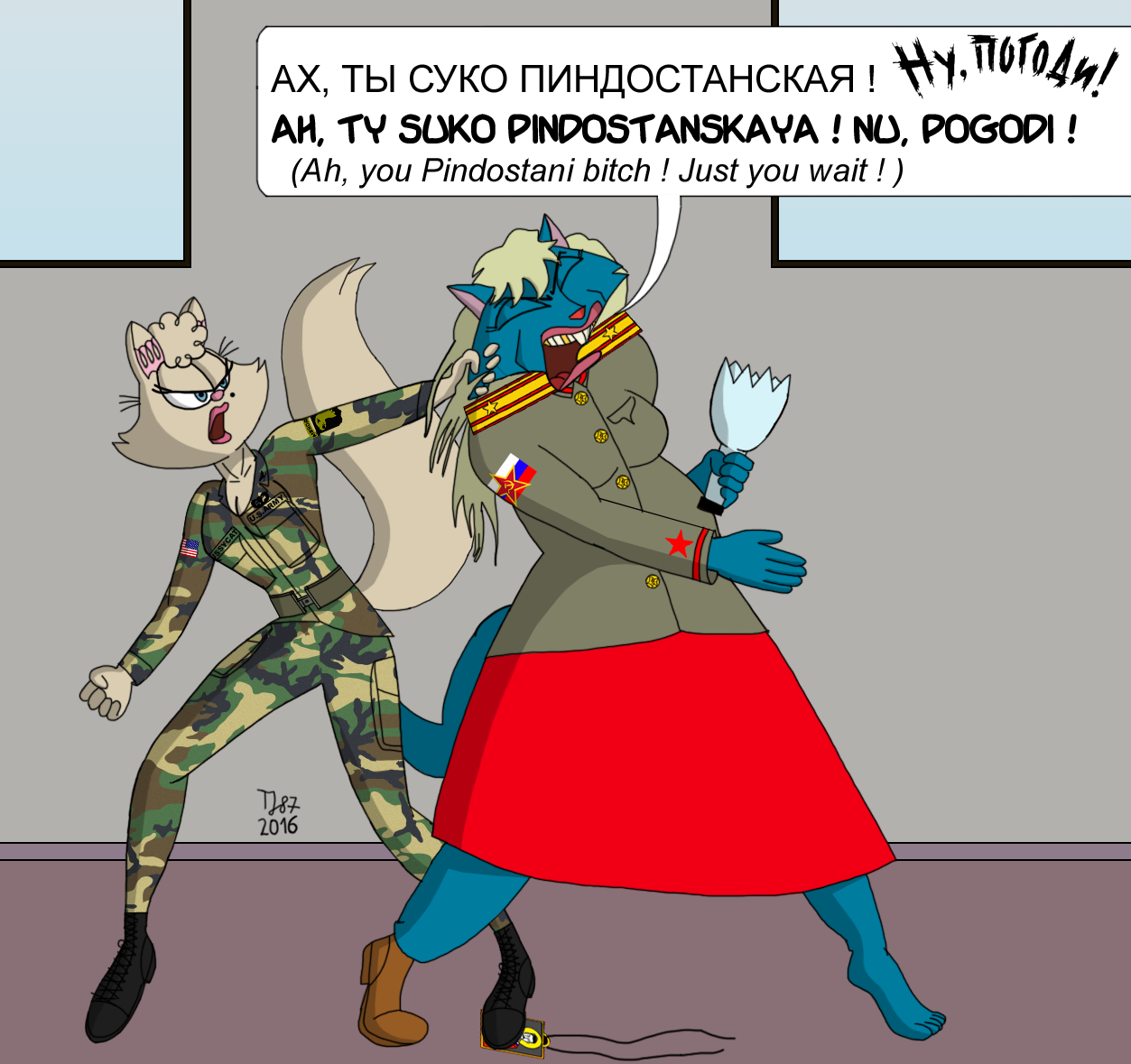 Description
Alternative version of
http://www.fanart-central.net/pictures/user/TeeJay87/849578/Catfight-Sorceress-against-Witch
, also developed from
http://www.fanart-central.net/pictures/user/TeeJay87/849544/Catfight-raw-sketch
- this time with Penny and Olga wearing their army uniforms:
- Penelope in her US Army 101st Airborne Division with Colonel rank insignia;
- Olga in fatigues she calls "service uniform" - her KGB jacket with Major rank insignia worn to red dress and incomplete pair of shoes.
Feline KGB commissar lost her medals and another shoe during combat with "filthy decadent bourgeoisie American capitalists from NATO".
For those interested -
"Pindostan"
is rude name Russians use to call the United States of America. I agree, it sounds disgusting, but I haven't made it up myself, 95% of Russians indeed would benefit from savoir-vivre classes.
Penelope Pussycat belongs to PAWS Inc.
Olga Salotchkinaya belongs to me.
General Info
Comments
7
Media
Digital drawing or painting
Time Taken
Haven't checked
Reference
See description