Penny For Your Thoughts version 1
Penny For Your Thoughts version 1
Penny For Your Thoughts version 1
by
TeeJay87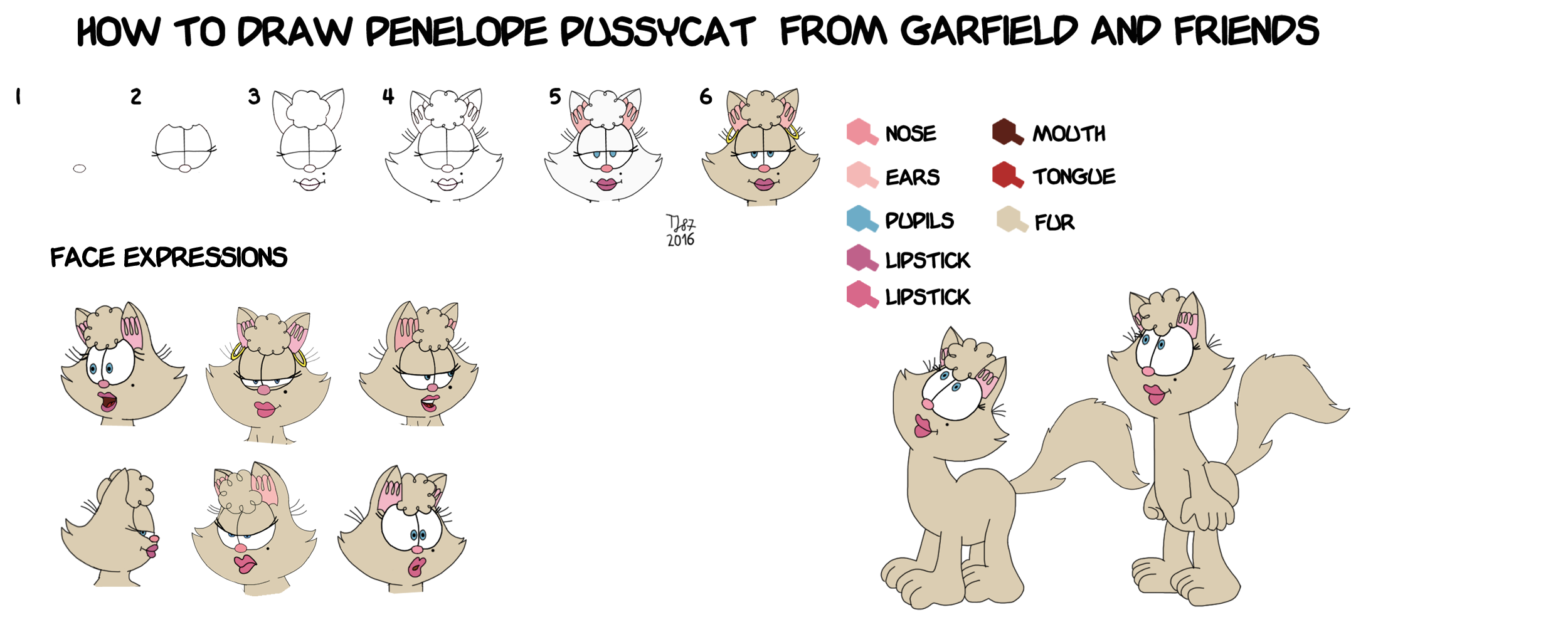 Description
Tutorial developed from
http://www.fanart-central.net/pictures/user/TeeJay87/849716/How-to-Draw-Penelope-Pussycat-WIP
and version of http://www.fanart-central.net/pictures/user/TeeJay87/849737/Penny-For-Your-Thoughts-version-2 :
1) first draw Penny's nose;
2) then add her eyes;
3) supplement those with hair, ears, lips and mole;
4) add her head shape, whiskers and hairdo;
5) draw her eyes;
6) finally, colour her fur. If you're drawing anthropomorphic version or Bast Pussycat, you may add her earrings.
Bottom left part are Penny's facial expressions drawn under various angles.
Upper right part contains colour scheme for our Pussycat, except gold for earrings and colours for outfits.
Bottom right are two versions of Penny as seen in
Garfield and Friends
- quadrupedal (most common) and bipedal (less common, but seen in nearly all the Penelope Episodes).
Feel free to use this picture as reference.
Penelope Pussycat belongs to PAWS Inc.
General Info
Comments
9
Media
Digital drawing or painting
Time Taken
Haven't checked
Reference