Whiskey Gulch
Whiskey Gulch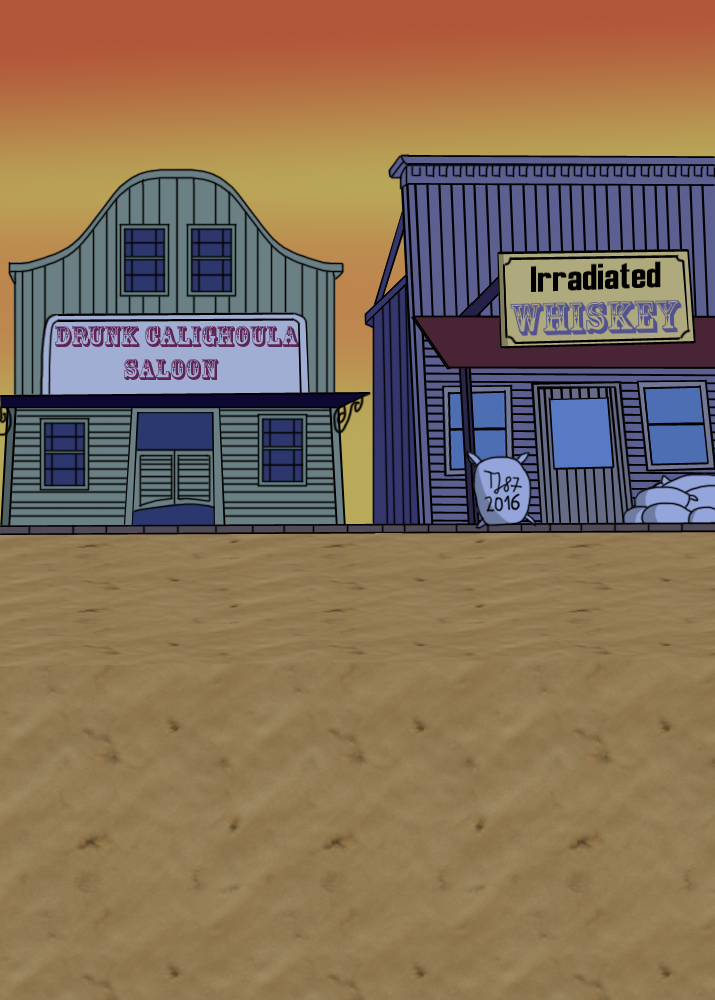 Description
Here is landscape of Whiskey Gulch - Wild-western town inhabited by CaliGhoulas, outlaws and similar dregs from Californian society Mona is visiting
http://www.fanart-central.net/pictures/user/TeeJay87/850234/Monas-New-Dress-WIP
.
This hideous den of drunkards, robbers, thieves, cutthroats, contract killers, spoiled brats with master race syndrome and other vanguards of leftism doesn't have many attractions for tourists. More important buildings include:
- Drunk CaliGhoula Saloon, where knuckle sandwich is main dish served there, along with cheap and irradiated alcohol called "Californian whiskey";
- store with infinite irradiated whiskey supplies;
- Stanching Coffin Hotel, which is actually local den of harlotry run by criminal wanted by the Police in more civilized states of the USA for numerous crimes against society;
- local sheriff's office turned into cinema, where CaliGhoulas watch their favorite films, mostly motion pictures not adequate for minors.
I don't have to say if you ever happen to visit Whiskey Gulch, make sure you have at least plenty of medicine against radiation and decent firearm with ammunition supplies. Though I suggest reinforced hazmat suit and AK47 with at least 30 magazines of JHP rounds.