Space Mouser mild version
Space Mouser mild version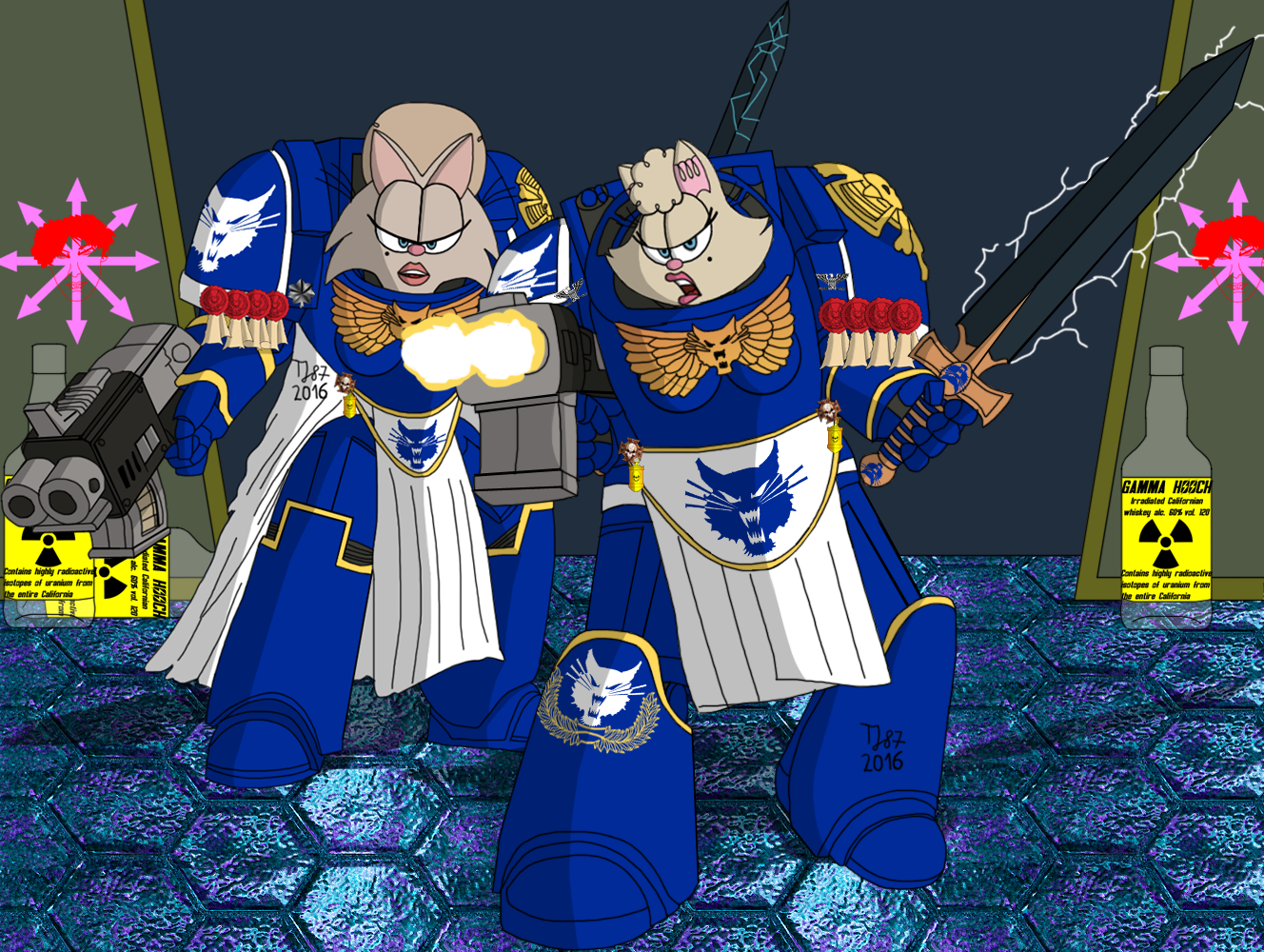 Description
Lions of Saint Marcus use various models of personal armours; even their Terminators don't have single standard pattern. Most common suit worn by Cat-a-phractii is currently Indomitus Model, though after numerous complaints revolving around encumbrance and discomfort caused by Indomitus, technicians of the chapter developed new model of the armour called Leonidas.
Having retained mechanism and general scheme of plates forming the armour from Indomitus, the Leonidas Pattern Armour got reworked torso plates - crafted to retain protection on the level of previous model, but also to make the armour less inconvenient in wearing. First batch of 5 sets has been delivered to Lions short before their assault upon space ship infested by leftists - if those suits perform well in combat, perhaps they may replace the previous pattern...
--------------------------------------------------------------------------------------------------------------------------------------
Picture developed from combining
http://www.fanart-central.net/pictures/user/TeeJay87/850690/Terminatrix-Penny-WIP
with
http://www.fanart-central.net/pictures/user/TeeJay87/850668/Cat-phracta-Mona-final-version
.
Short story above was added as background to conceal the fact, that I did try to develop the concept of the terminator armour - Mona (left, with bouffant) was drawn first, Penelope (right, opening fire from Storm Bolter) got armour drawn after suggestions of my pen friends, who saw prototypes of picture with Mona. Thus, development of my drawing skills has also been supplemented with matching storyline.
Title of this picture is pun of
Space Hulk
game series - since our armour-clad Pussycats fight with extra-terrestrial vermin, it won't be a mistake if we call them "
Space Mousers"
, don't you think ?
See also completed version of this picture
http://www.fanart-central.net/pictures/user/TeeJay87/850756/Space-Mouser-Purgatory-on-Board-of-Ch...
, on the condition you don't mind depiction of dead villains.
Mona and Penelope Pussycat belong to PAWS Inc.
Warhammer 40K belongs to Games Workshop