Space Mouser: Purgatory on Board of the Chaos Ship
Space Mouser: Purgatory on Board of the Chaos Ship
Space Mouser: Purgatory on Board of the Chaos Ship
by
TeeJay87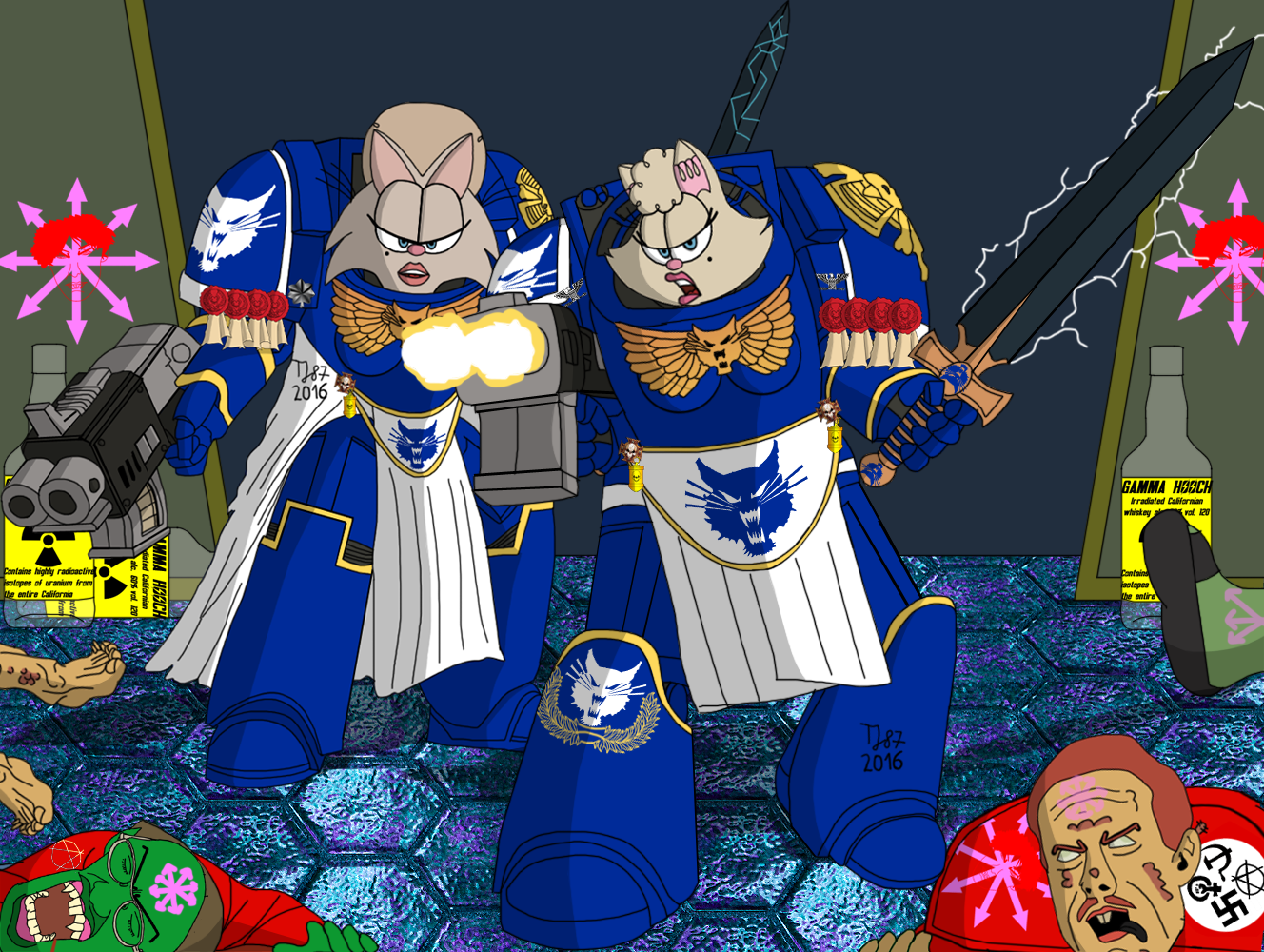 Description
Completed version of
http://www.fanart-central.net/pictures/user/TeeJay87/850701/Space-Mouser-mild-version
, flagged mature due to symbols of evil worn by the evil cultists falling before our feline Space Marinettes and the overall atmosphere of violence - as you can see, at least two Space Orks and two CaliGhoulas from Drunk Cadavers Chaos Legion have just proved that standing righteous fury of
The Lions of Saint Marcus
is far beyond their abilities.
Orks are those green-skinned humanoids, CaliGhoulas have burnt skin colour with visible dermal tumor. They have tattooed Chaos marks on heads and limbs, those are intended to look crude.
The depicted thralls of evil are not supposed to resemble anyone particular. Their similarity to living people is not intended.
Mona and Penelope Pussycat belong to PAWS Inc.
Warhammer 40K belongs to Games Workshop.