Team Pussycat: Monstrous Madness 2015
Team Pussycat: Monstrous Madness 2015
Team Pussycat: Monstrous Madness 2015
by
TeeJay87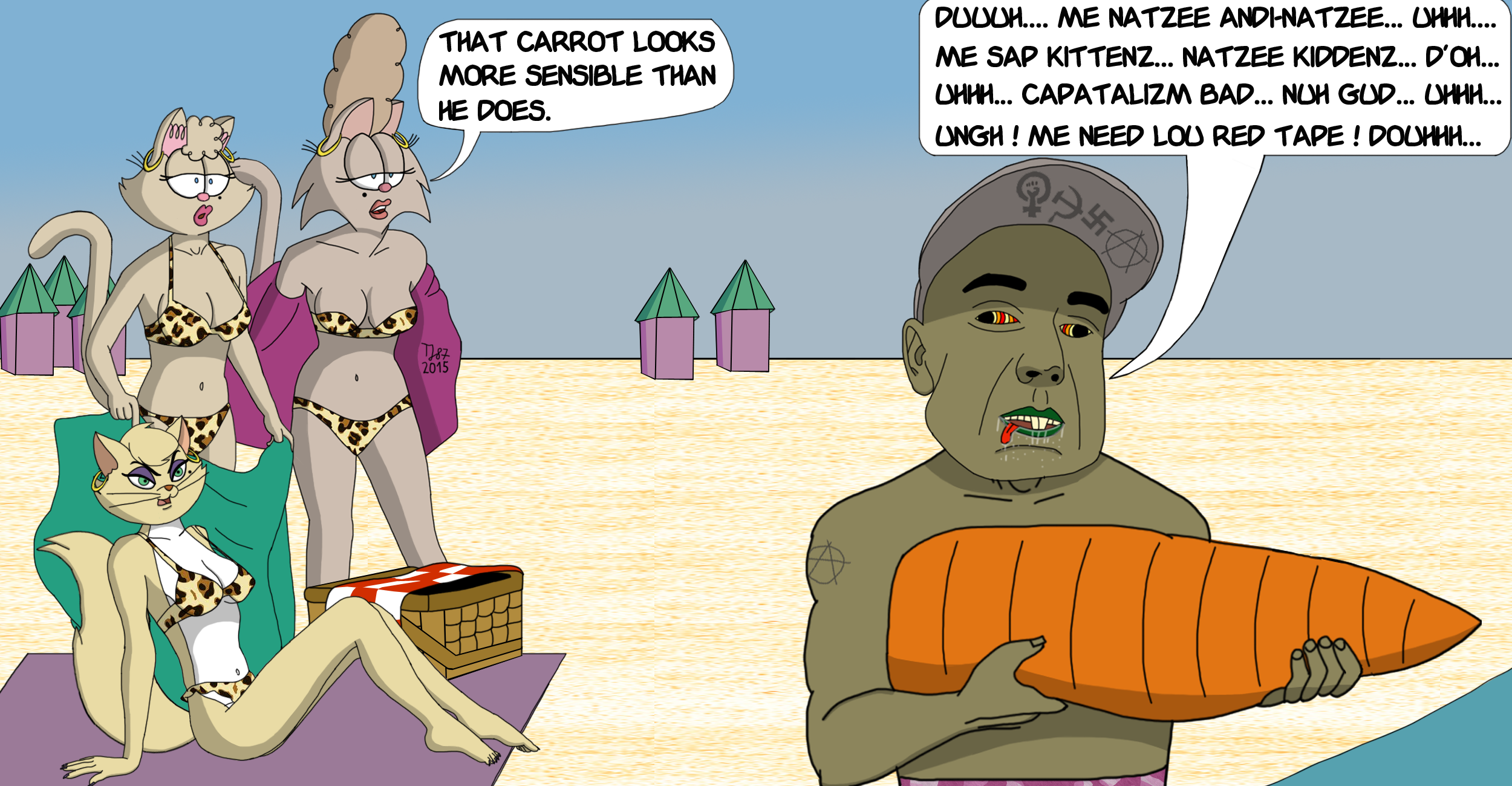 Description
Picture drawn in 2015 I've accidentally deleted and couldn't find the file until today.



In other words - Pussycats learn the hard way, that despite beach in Loonie-ton, UK, may seem clean and tidy, the same can't be said about natives, who are known for inhaling Scotch whiskey, gin and beer in the same quantities Russian communists drink vodka. Ork with huge carrot is just one proof of that statement.


Flagged mature content due to ork's language and tribal tattoos. Posted on 7th August 2016.


Mona and Penelope Pussycat belong to PAWS Inc.
Delilah belongs to Warner Bros.
Ork with carrot belongs to nobody.
General Info
Comments
9
Media
Digital drawing or painting
Time Taken
Haven't checked
Reference